Step 1: Click on 'Settings' in the header menu and select your centre by clicking 'Edit' next to its listing.
Step 2: Click 'Automation Settings' on the left-hand side menu
Step 3: Indicate Yes/No for manually approving submissions for the Waitlist Form and Long Waitlist Form (depending on which form you use on your website).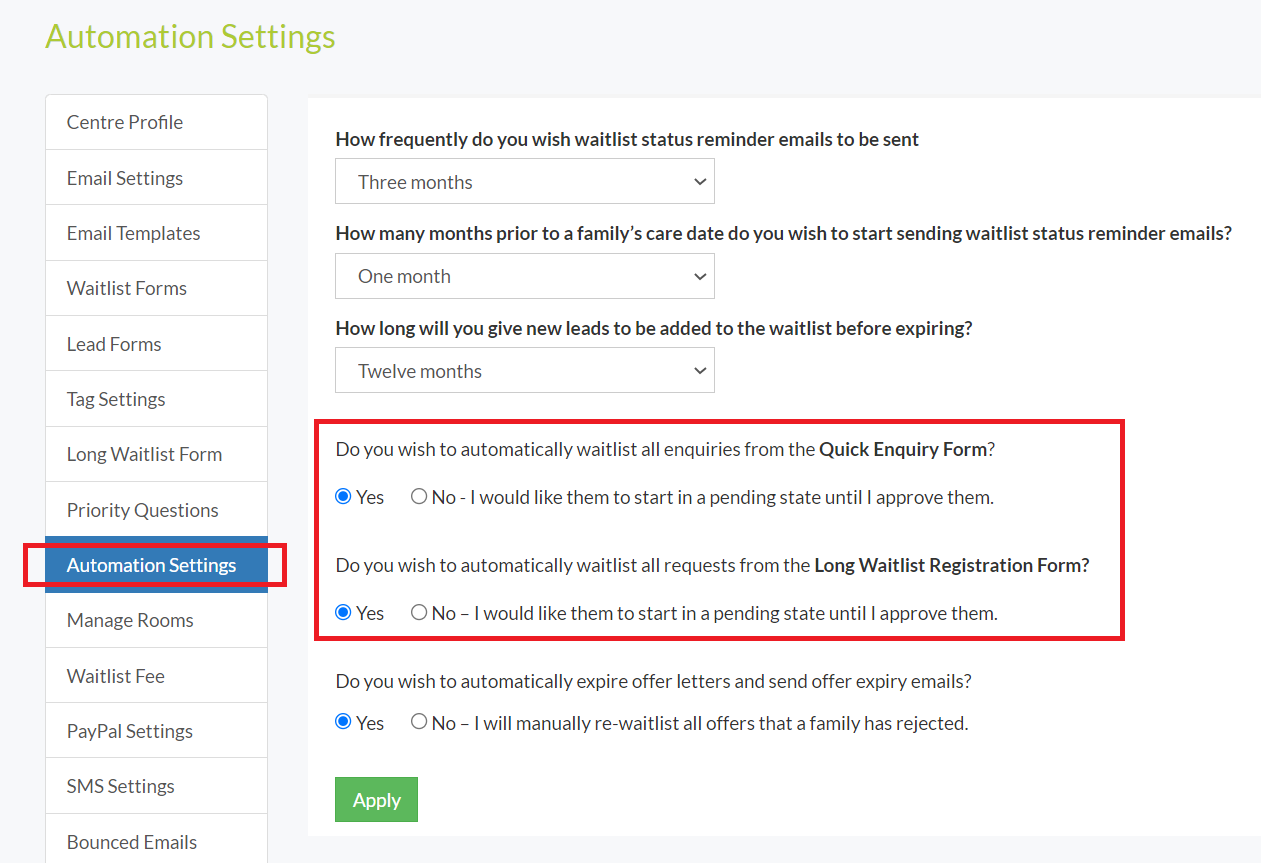 You will receive courtesy email alerts each time a family submits a waitlist request (see below). You may approve the waitlist request directly from the email by using the action button(s).