Step 1: Click Settings on the header menu
Step 2: Click Centre Profile on the right-hand sub menu
Step 3: Complete the following fields and click 'apply' to save changes.
Centre Name
Email - Note that the centre email does not mean this is your user's login email address. If you need to change your login email, please contact support@mywaitlist.com.au
Phone
Centre Manager First Name and Last Name
Website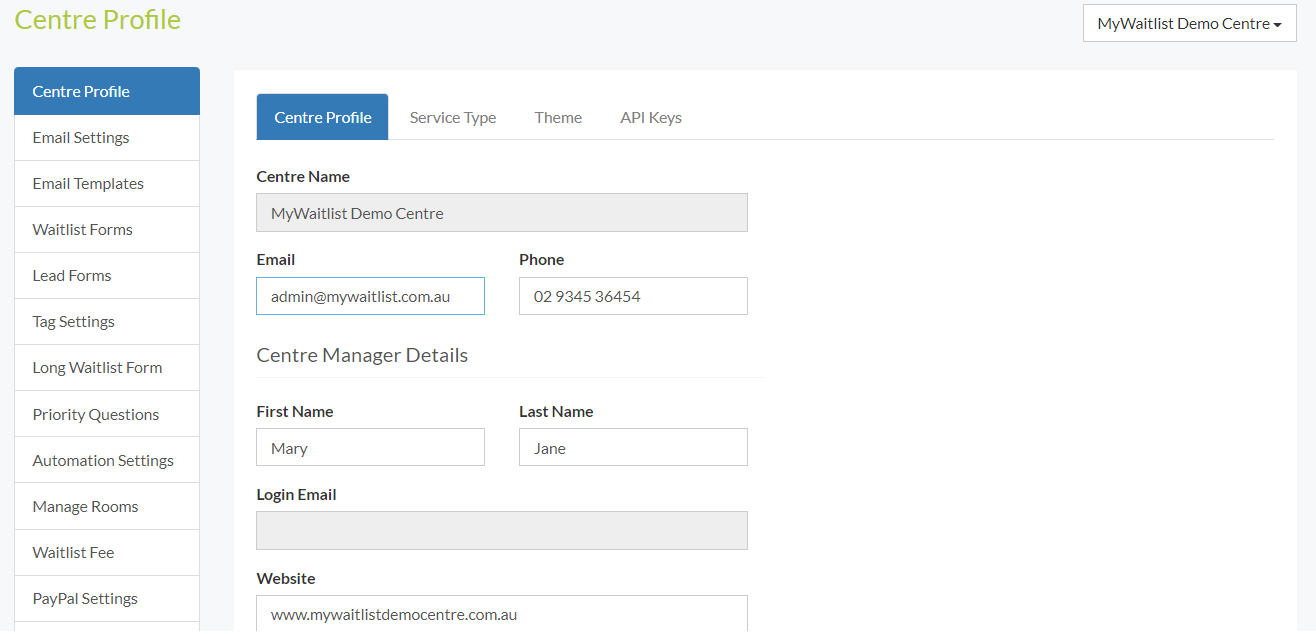 Timezone -Tour bookings and appointment scheduling relies on this being correct
Address
Map location - use the search bar above the Google map to locate your service and to pinpoint it correctly on the google map. If you use the Tour Scheduling feature, your clients will receive directions to your centre based on this location.
Signature - Input your signature and use the placeholder icon to add your logo. See here for steps on how to add your logo.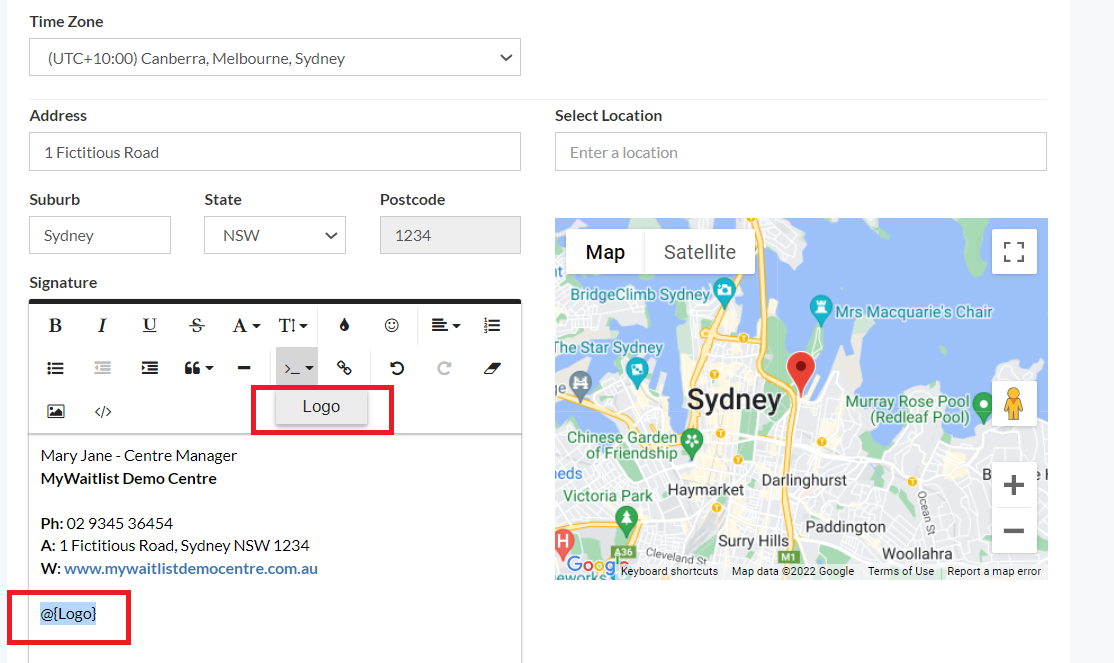 Note: If you wish to change your centre name, please contact support@mywaitlist.com.au to verify the business name change.