To add, edit or delete a room:
Click on the Settings icon in the header menu
Click on the pencil icon next to your centre's listing to edit its settings.
Click on "Manage Rooms" on the left-hand side menu
To add a room click on the "New" button under your room's listing and enter in the relevant information.
Note, MyWaitlist provides you with default rooms that you may edit.
To delete a room click on the trash can icon. You will be asked to confirm before deleting.
To edit a room, click on the pencil icon to change the name of the room and edit the age range in months.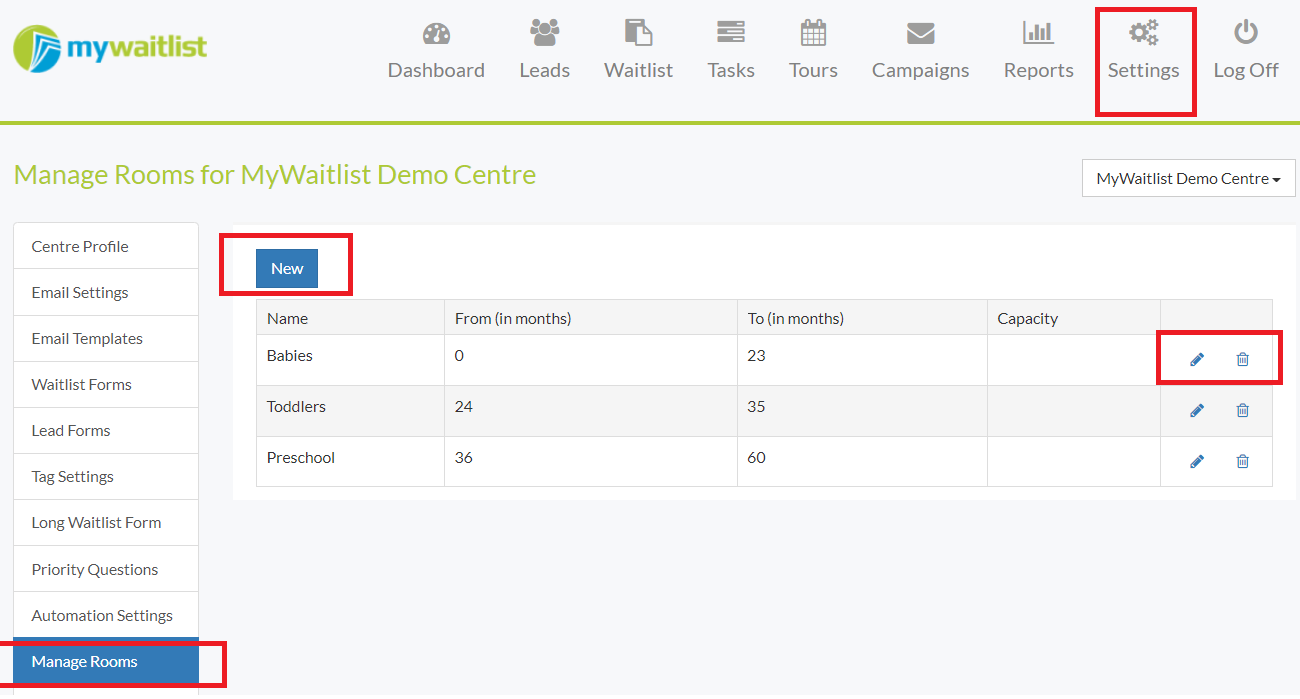 Creating/Editing New Room Screen