Centre admins can now save as drafts the campaigns that they have created. Maybe perhaps they want to make changes later or they are not yet ready to send it. Below are the steps on how to save as drafts.
1. Click on Campaigns
2. Click "Create Campaigns" button to create.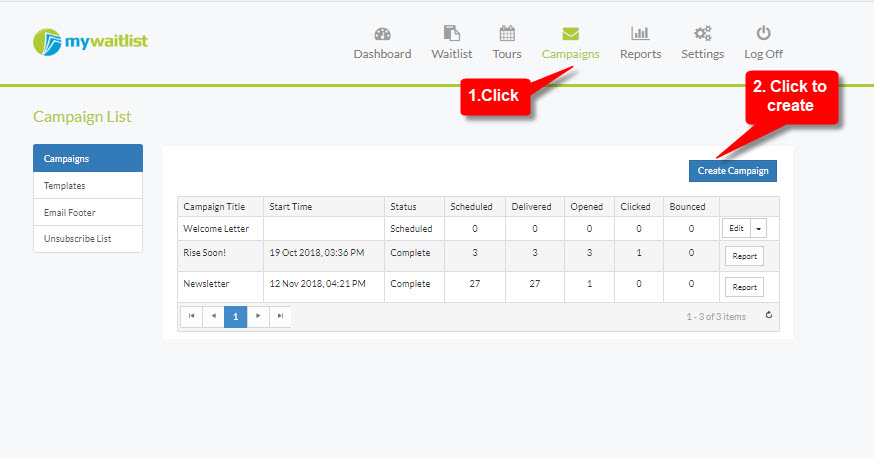 3. Use the filter including "preferred centre", "status", "age", etc to select you who would like the campaign's audience to be.
4. Click "Preview" to view the names that your campaign will be sent to.
5. Click "Next" when done.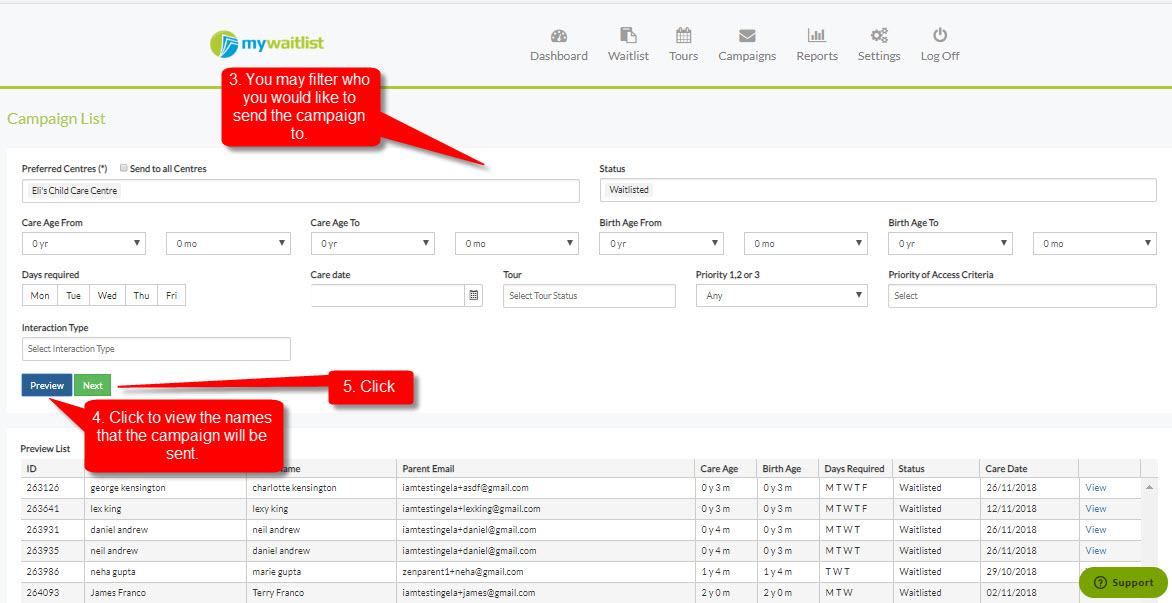 6. Fill out the Campaign Message page. You can now save the campaign as draft from here.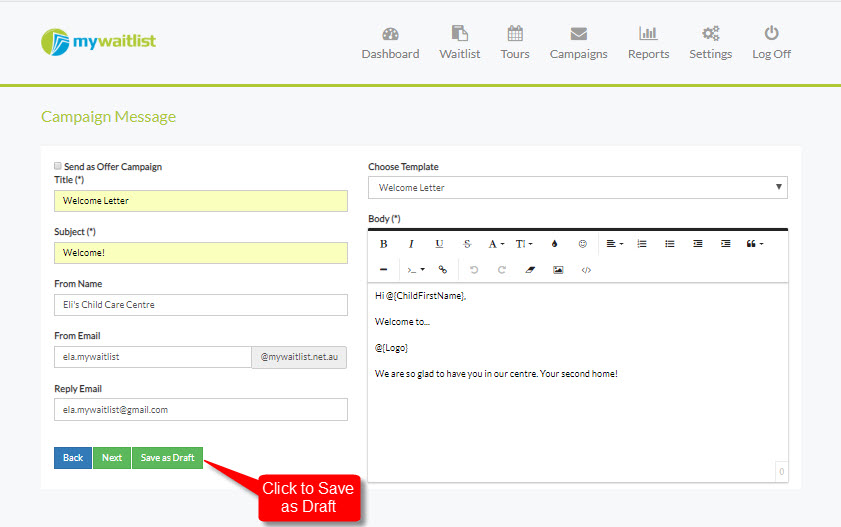 7. Or from here too.