Editing the New Lead template is the same as editing any other template within MyWaitlist.  As such you can also add attachments to these templates.  See below steps on how to do this.
1. Click Settings in the to menu.
2. Click Email Templates in the left-hand side menu
3. Click on the pencil icon at the far right side to edit template.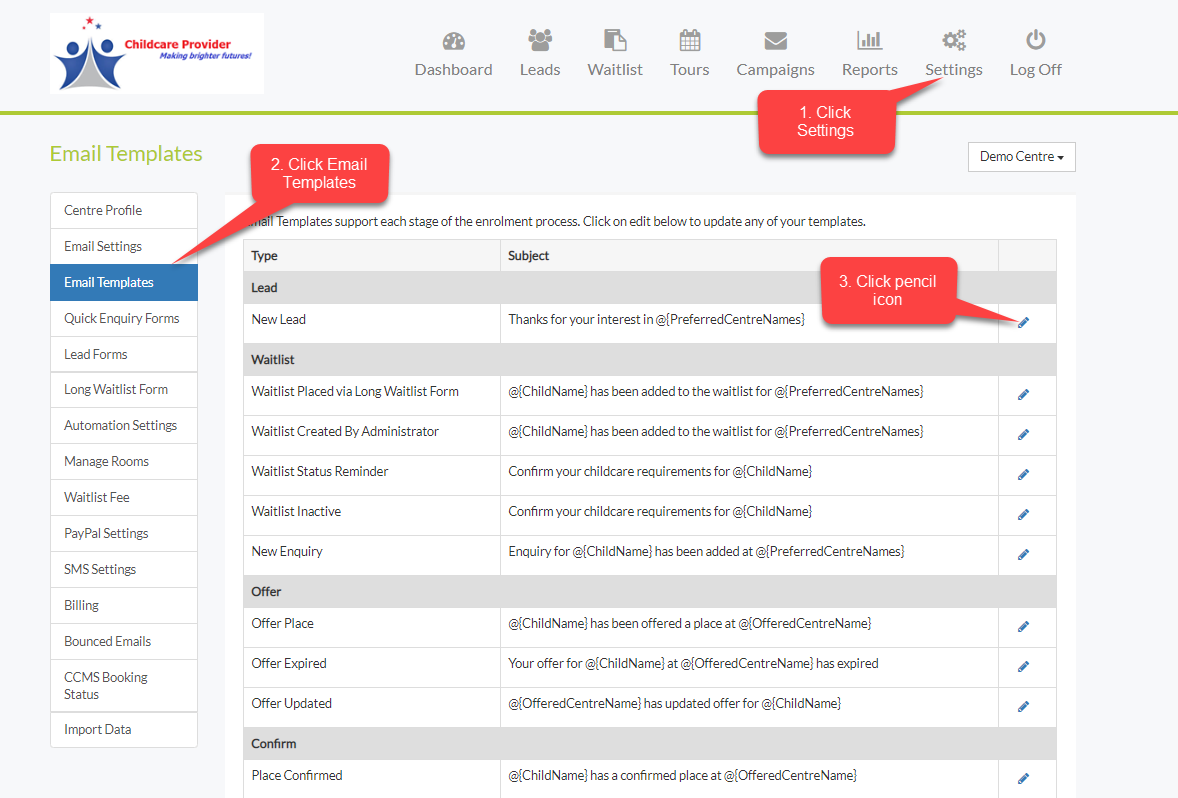 4. Use the tool bar to edit your template.  The icons on the toolbar help you add placeholders, images and hyperlinks.
    a. Make text changes inside the box
5. Click Upload button to add attachments of total uploaded amount of 10MB (5MB per upload).
    a. Click Delete to remove attachments not needed.
6. Click Apply to save changes made.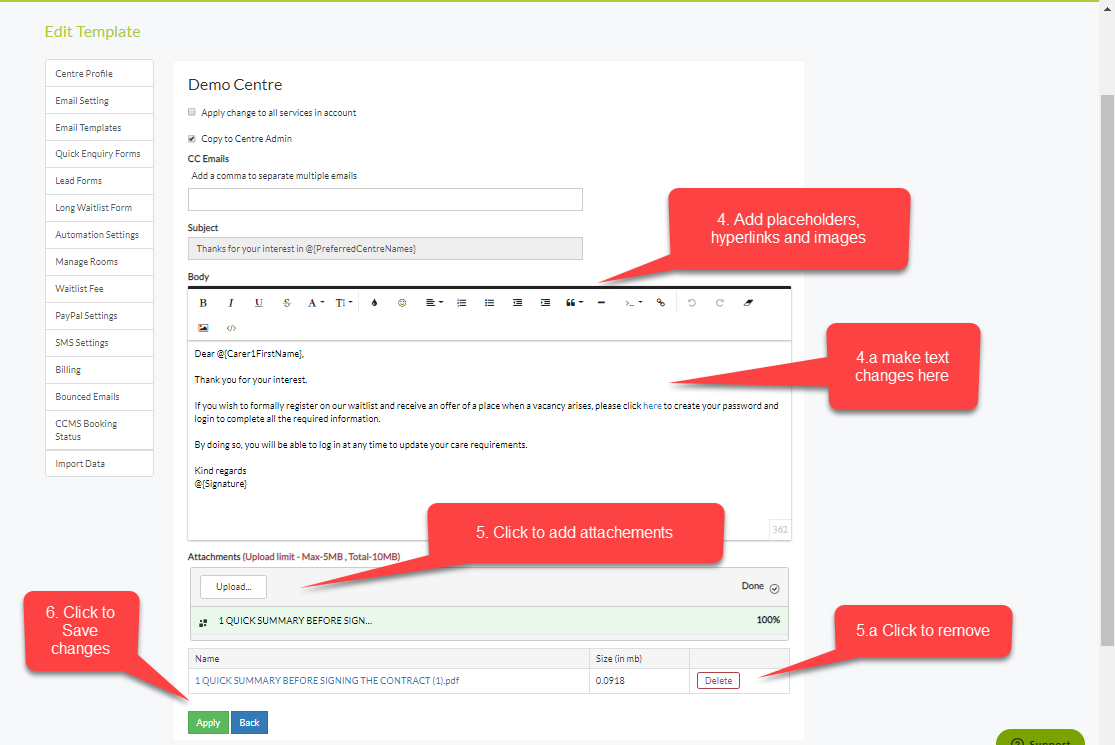 Hope this helps! For questions and enquiries, email us at support@mywaitlist.com.au