The Leads feature has been created in MyWaitlist to enable you to capture minimal information from prospective families, without adding them to the Waitlist.  Essentially this is giving you a list of Prospects or LEADS who you are able to market to whilst they are waiting to be qualified to be moved to the Waitlist.  Note, LEADS will expire by default after 1 month, if they haven't been moved to the Waitlist. This expiry time frame can be changed under automation settings from the Settings Icon. Expired leads can be viewed but will be hidden by default. 
Centre Admin can add New Lead inside their MyWaitlist account. See steps below:
1. Click Leads tab at the upper menu
2. Click "Add Lead" to add new lead.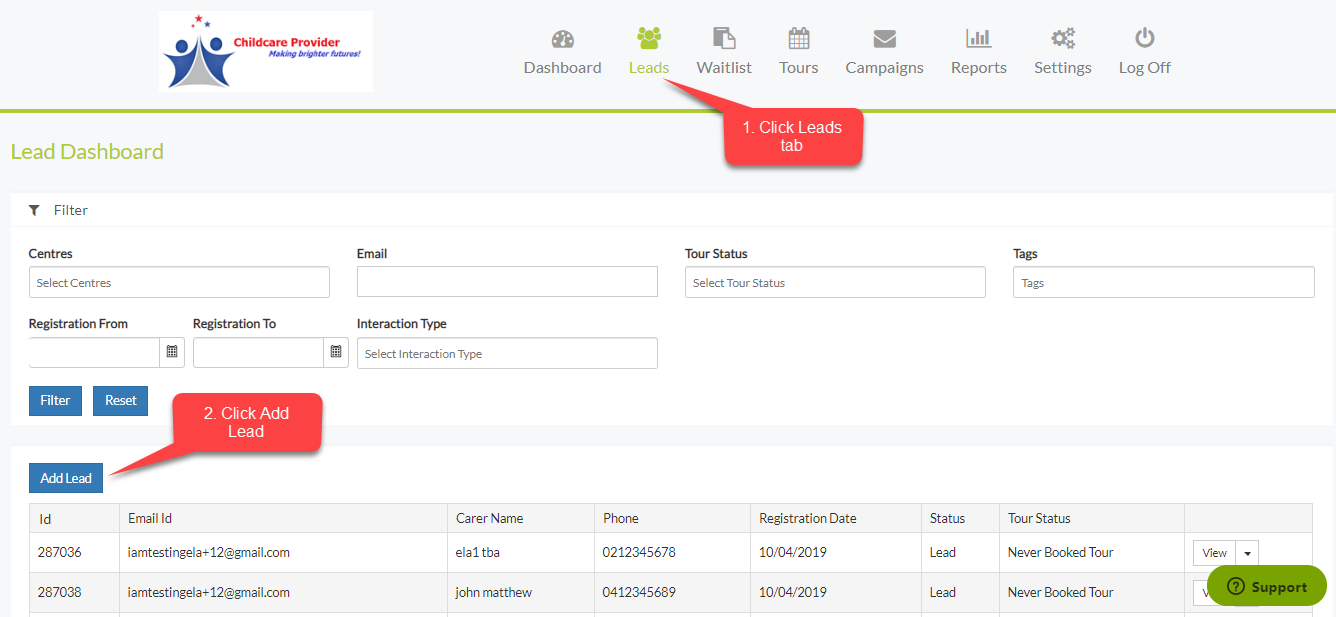 3. An "Add Lead" form will then appear similar as to the Quick Enquiry Form Minimum fields required are Carer First Name, Carer Last Name, Email and Phone number. 
4. Check tickbox for option to send email to parent or Uncheck if not required.
5. Click Submit to add New Lead to the database.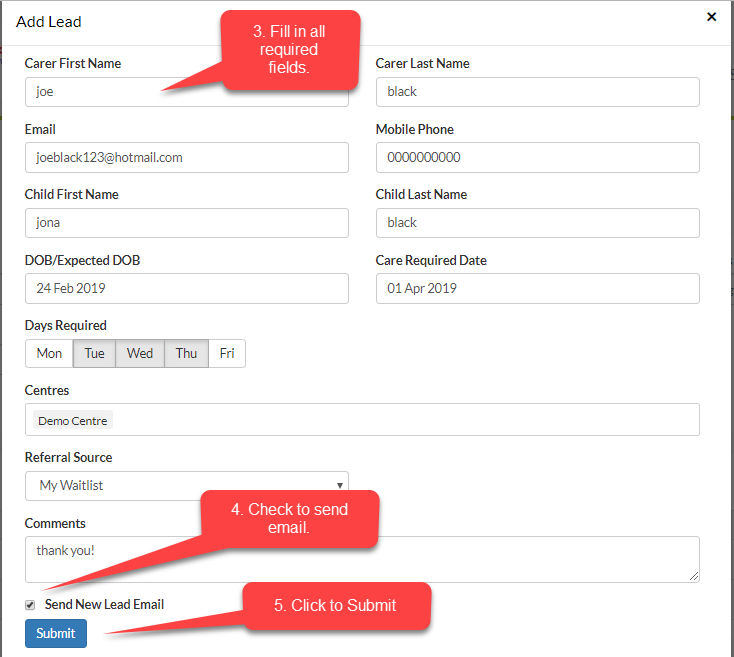 6. A dialogue box will then appear to show that New Lead has been submitted successfully.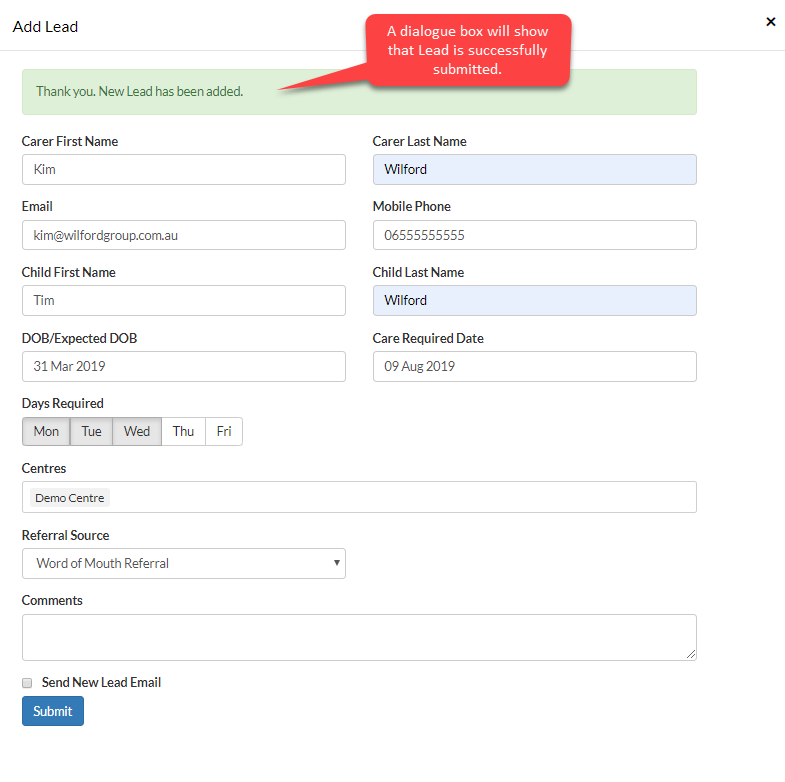 7. This will now show on the Carer Information page under Interactions history the activity that took place.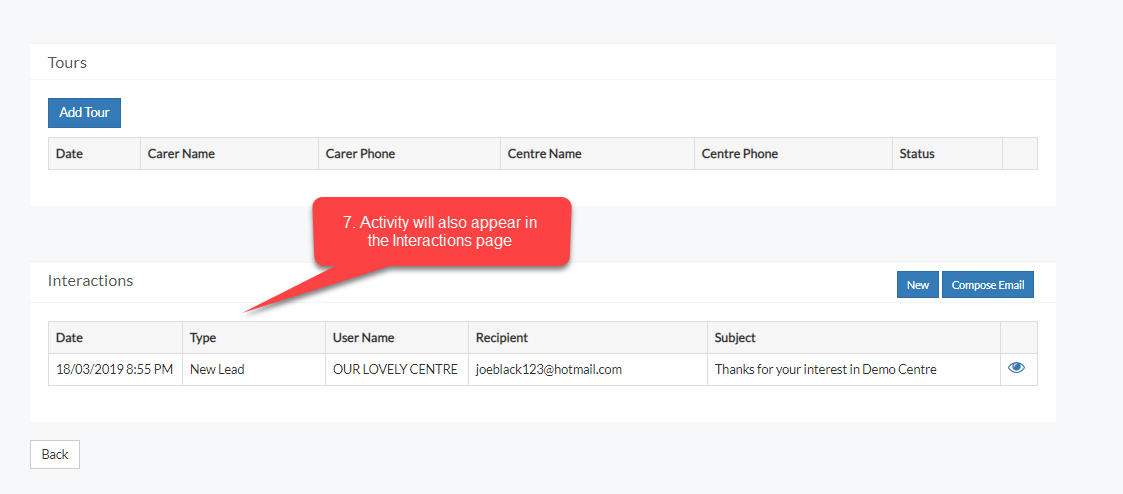 Enjoy adding New Leads! Keep them coming! 
For more enquiries, please email us at support@mywaitlist.com.au