There will be times when we need to close our Tours calendar for some event in the centre such as Family Days, Monthly meetings, etc. We call this Tour Blockout. Families cannot book a tour with the date and time you have set up. See below for steps on how to create this feature:
1. Click on Tours
2. Click Calendar Setup
3. Click on Blockout button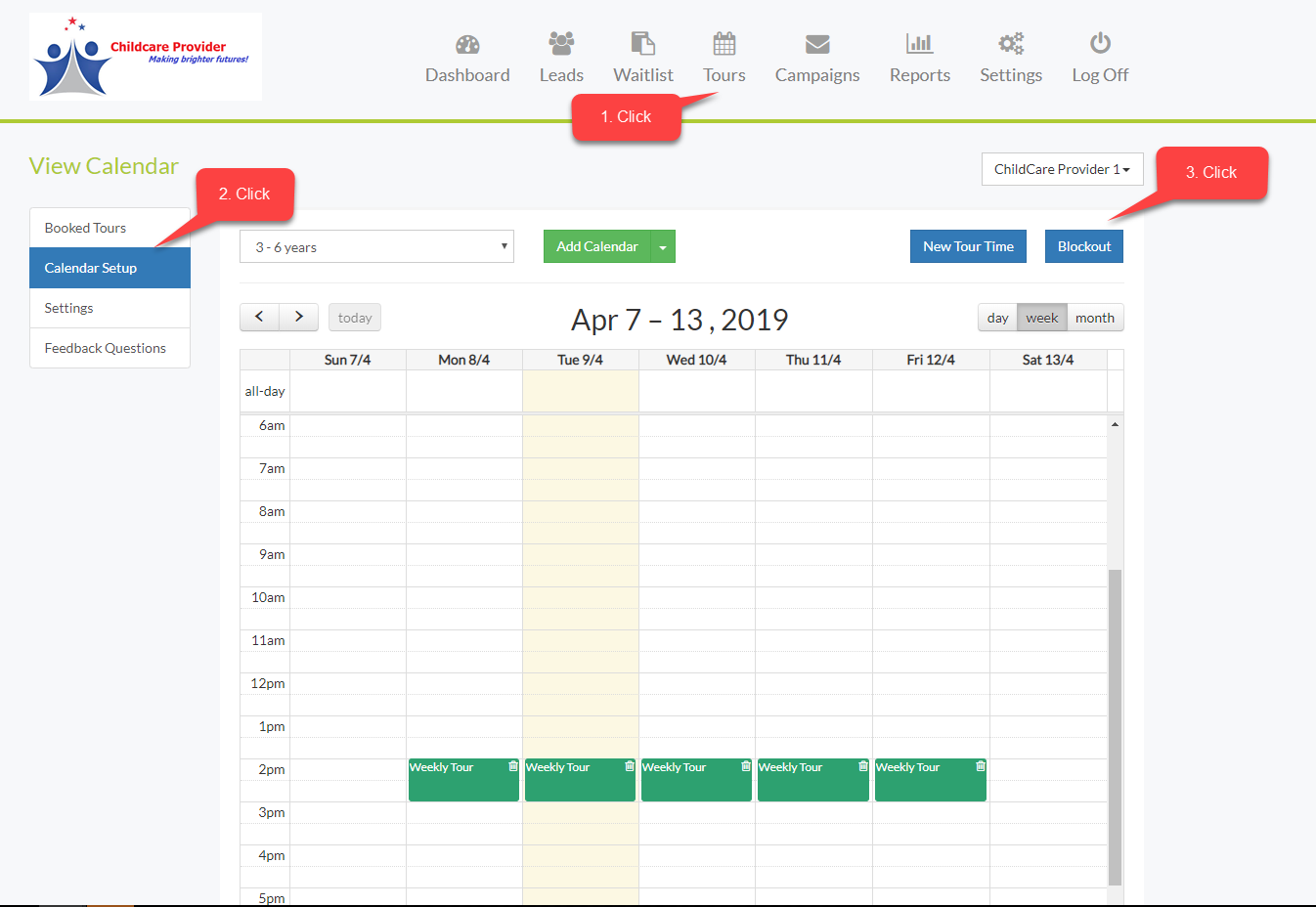 4. Click the calendar button to select Start date.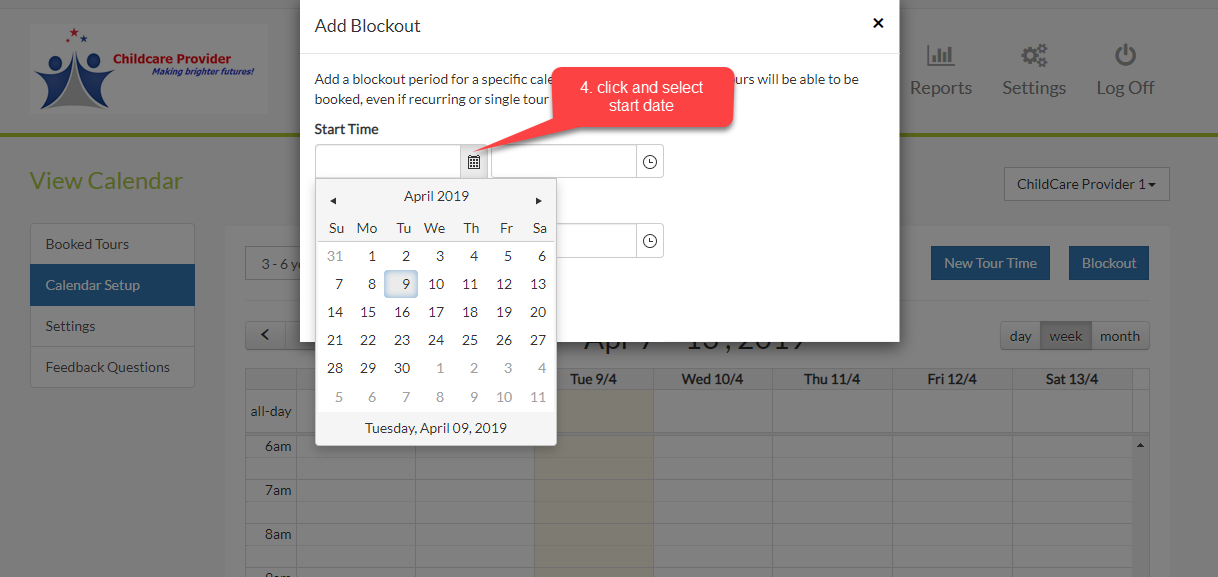 5. Click the clock button and choose start time.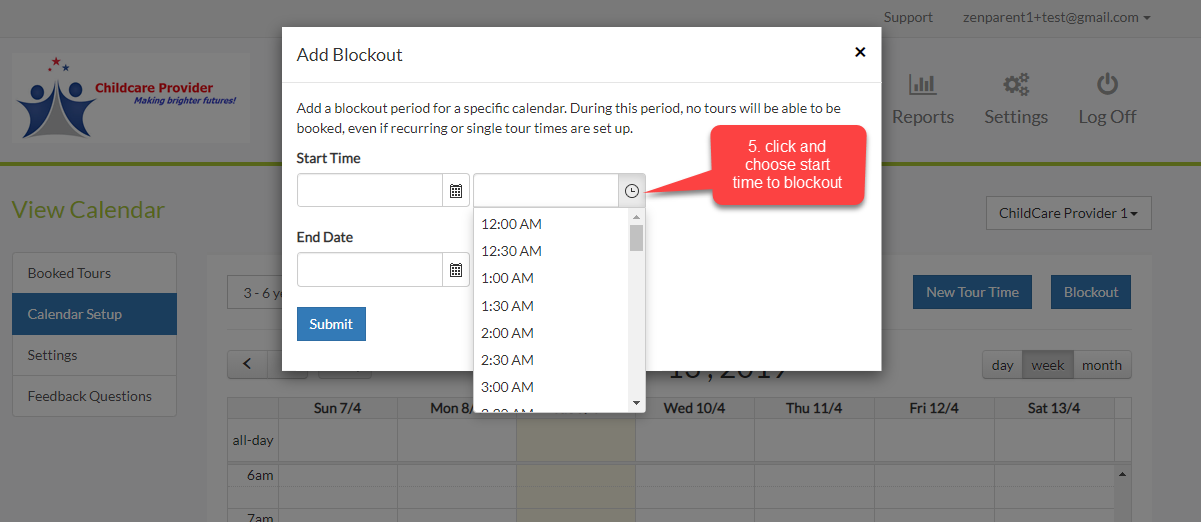 6. Click calendar button again to select End date.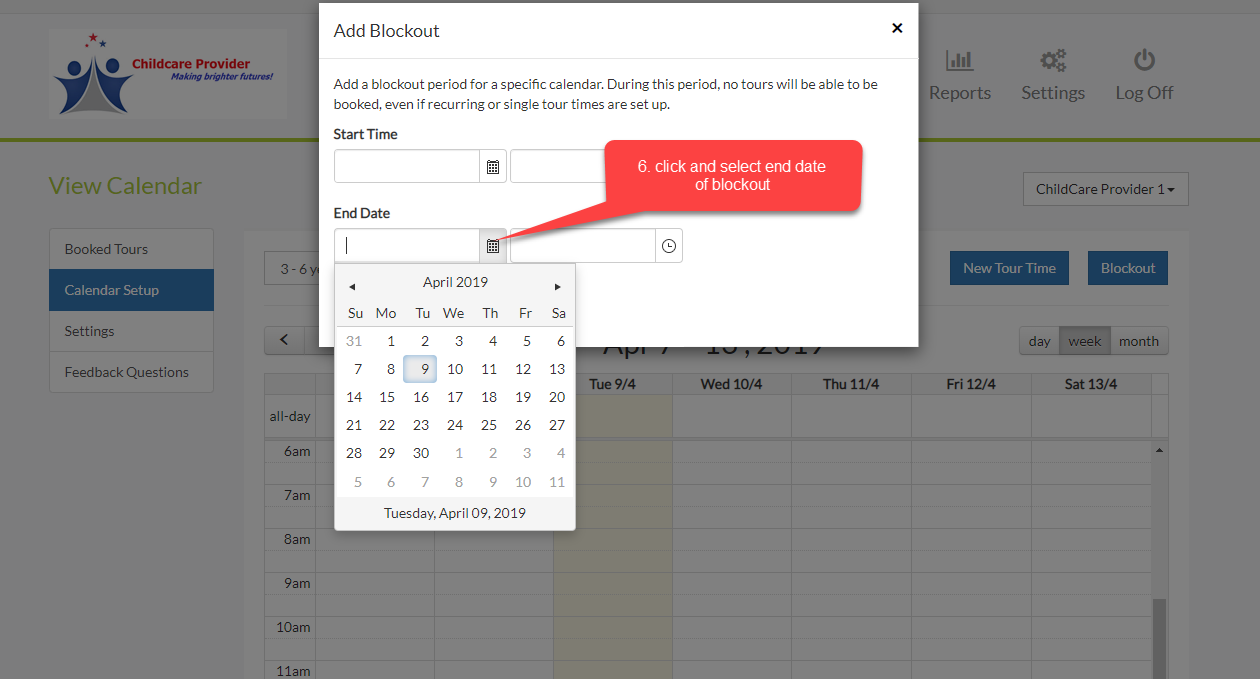 7. Click clock button again to choose end time.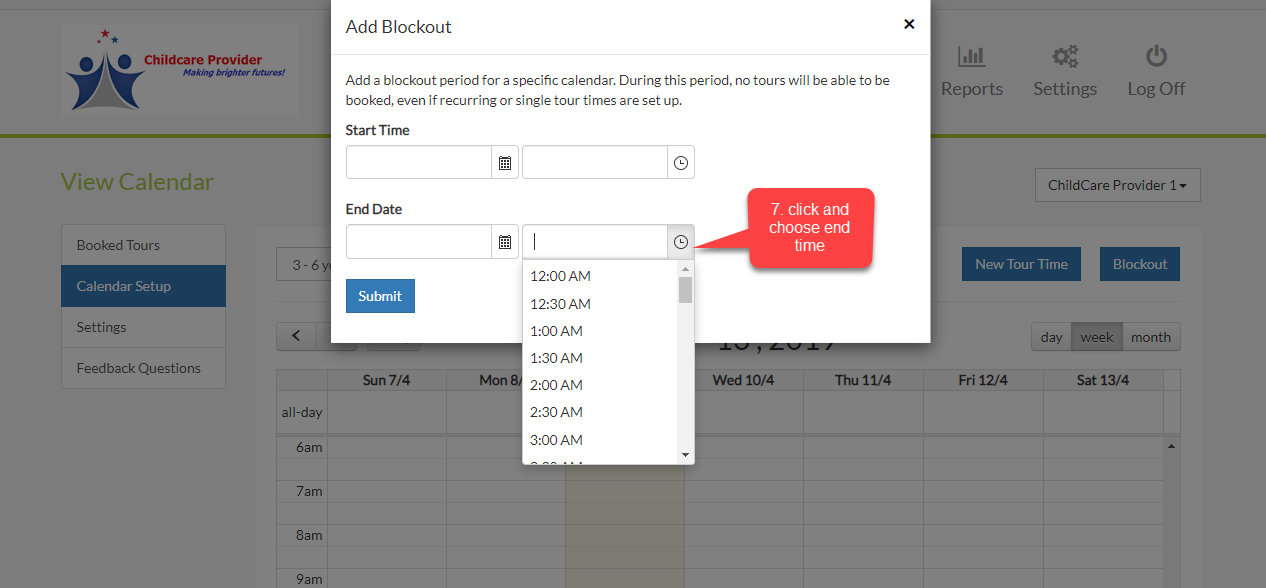 8. A PINK bar will then show in your calendar to indicate that it is in Bockout and no one can book a tour on that particular day.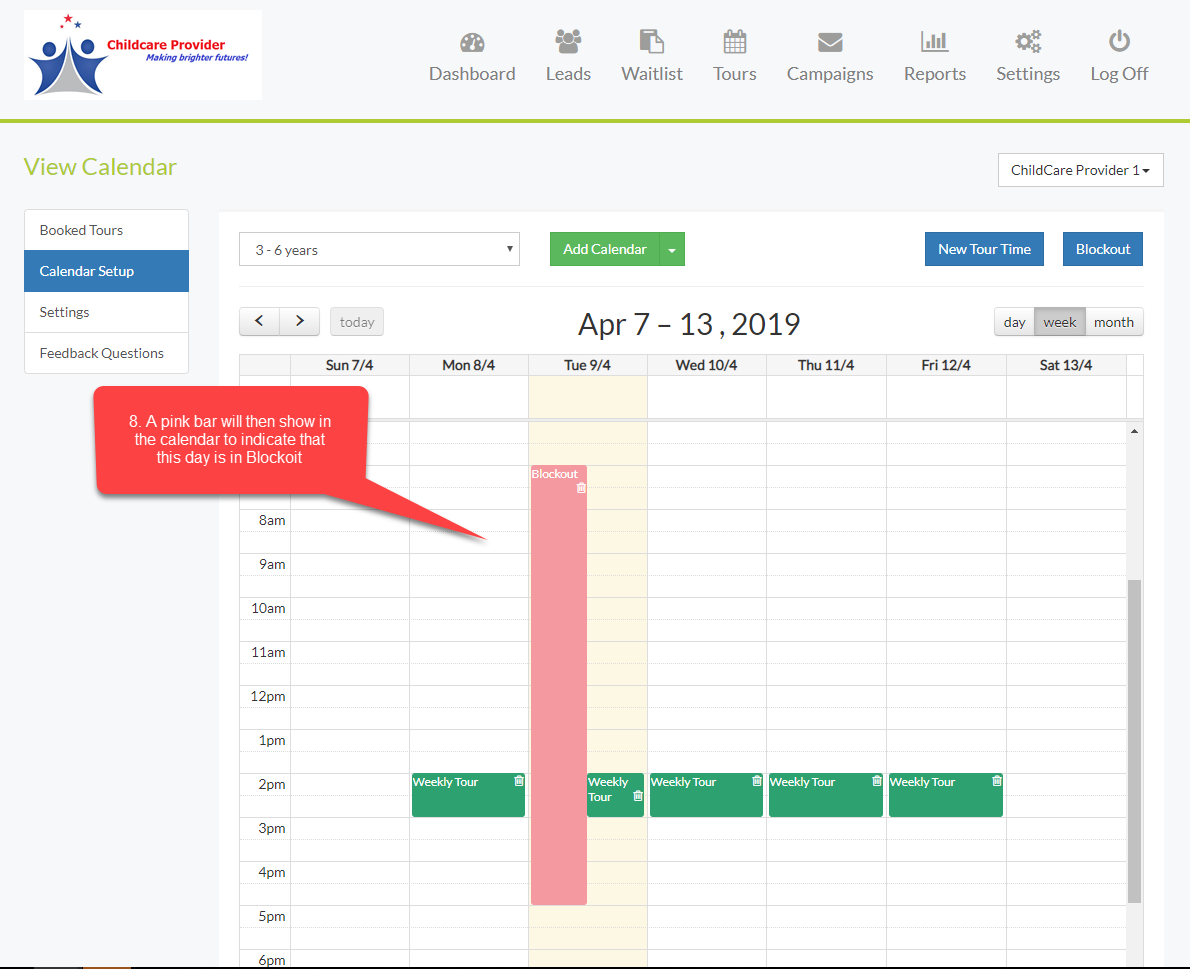 9. To remove Blockout, click on the trash bin icon to delete.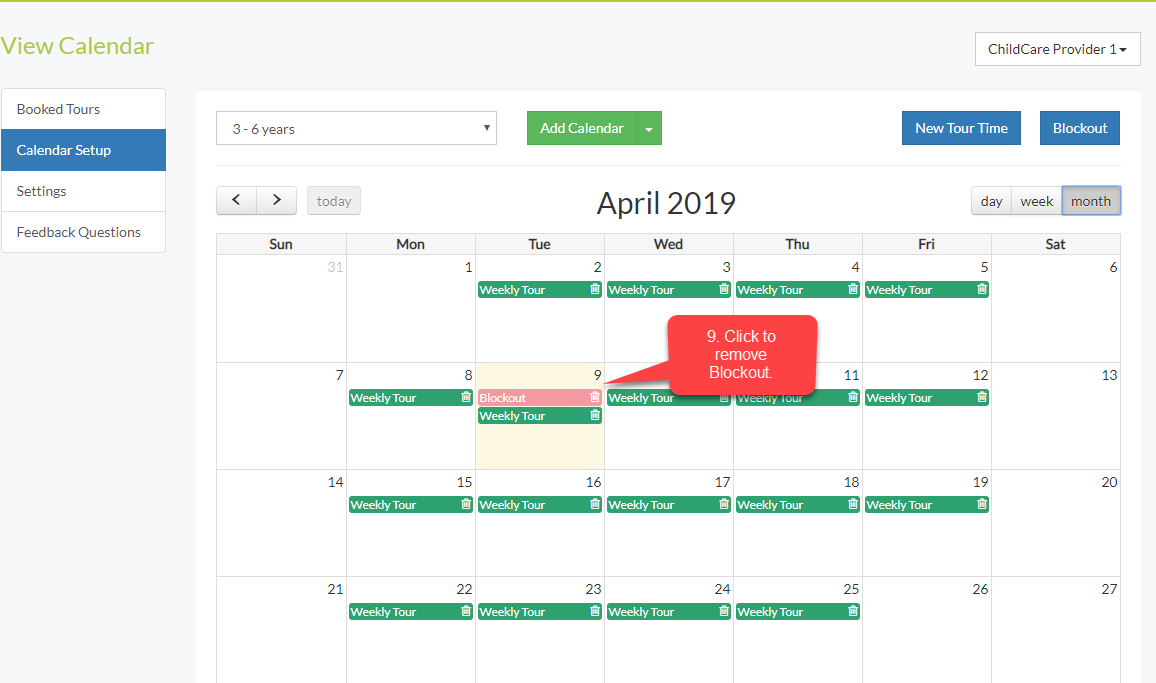 10. Click on Delete to remove tour blockout.