1. Click Leads tab.
2. Enter email address of the lead you want to edit.
3. Click Edit in the drop down arrow right next to View.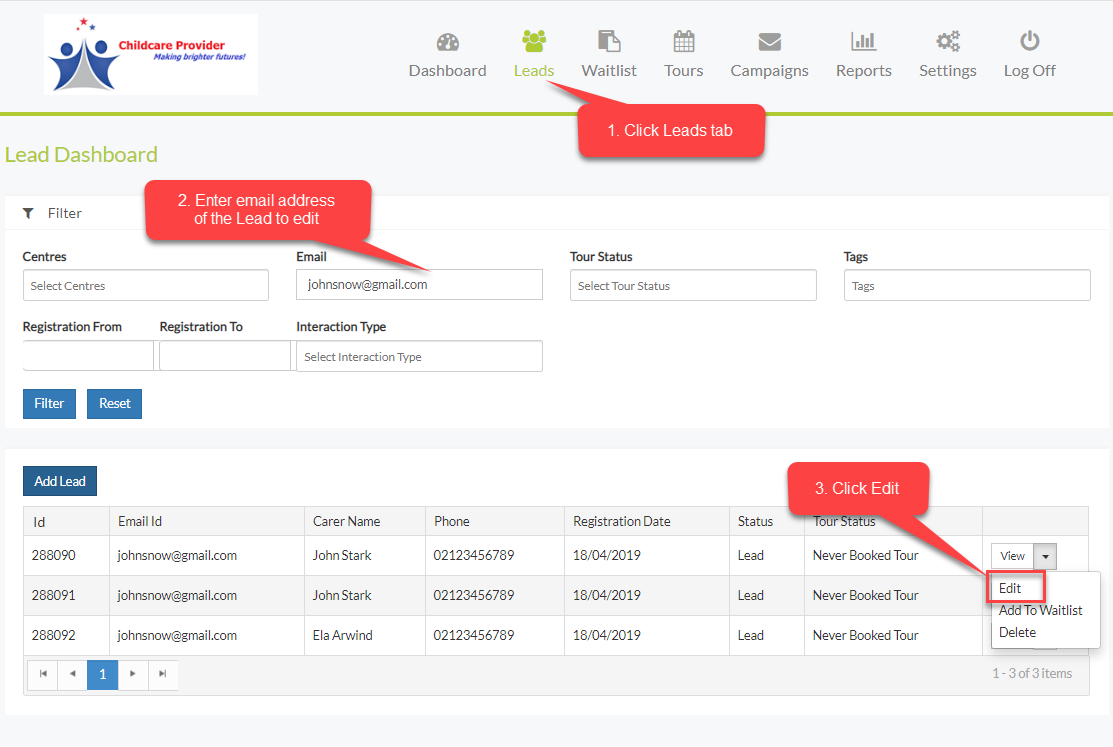 4. Make changes on any of the fields in the Edit Lead, after doing so click on Update to save the changes.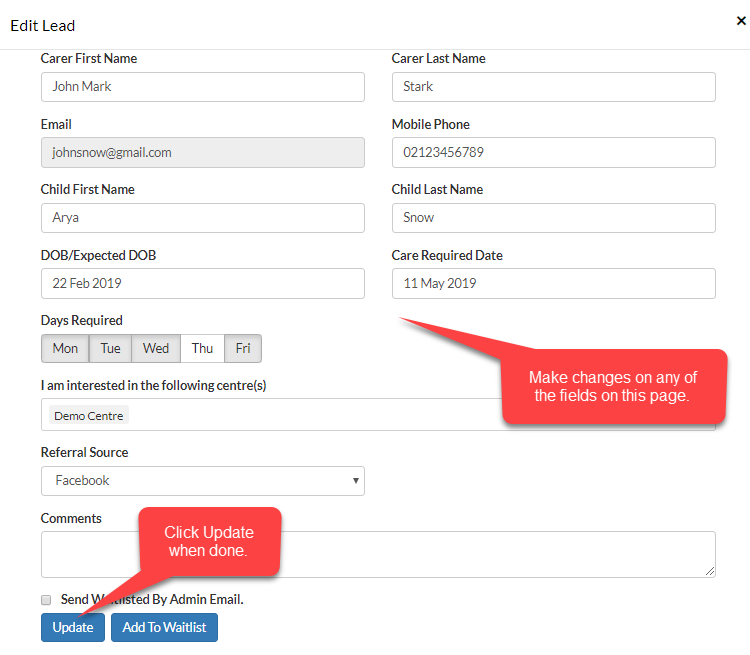 5. A dialogue box will then appear to confirm that changes were successfully updated.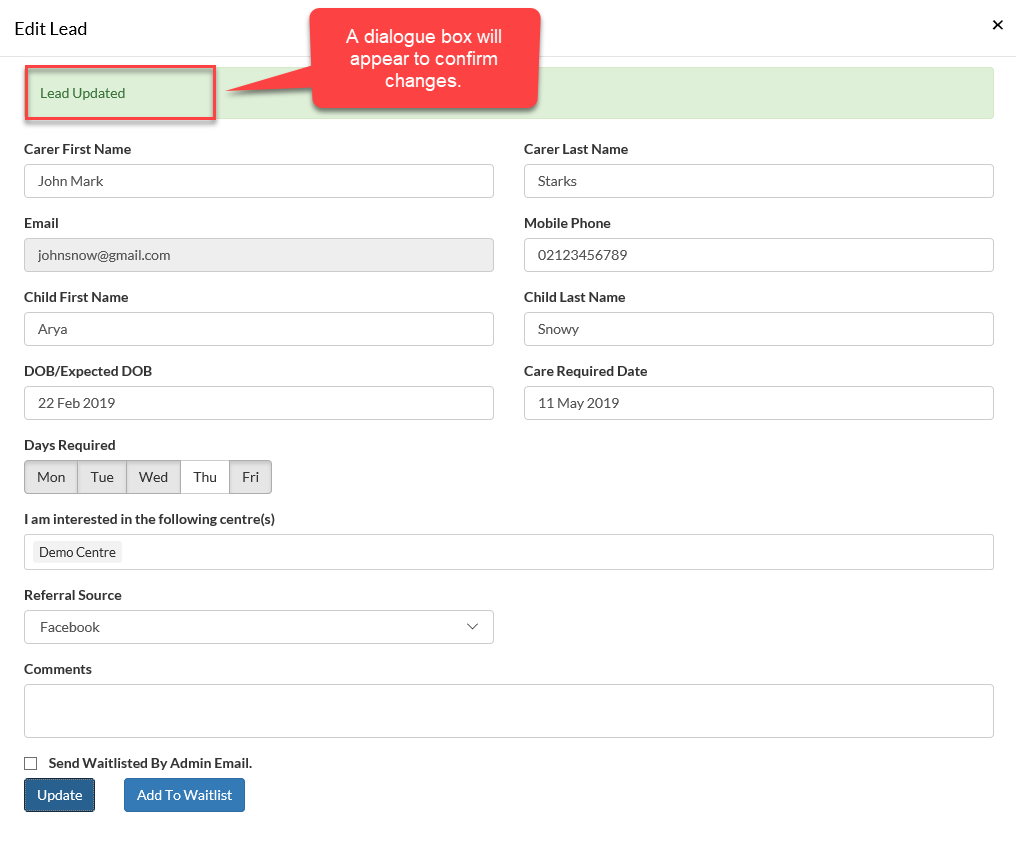 For questions and assistance email us support@mywaitlist.co.au