Tags are used as a quick filter reference to help you track hot leads, messages left or even if you know that there is a sibling who is not yet registered on the Waitlist (for example). System Administrators are Tag Managers, and is the only role in the System that can create or delete tags. All other users can then use the created tags as needed.
How to create tags as the System Manager:
Click on the Settings icon at the top of the page, select the centre to edit, and then click on Tag Settings.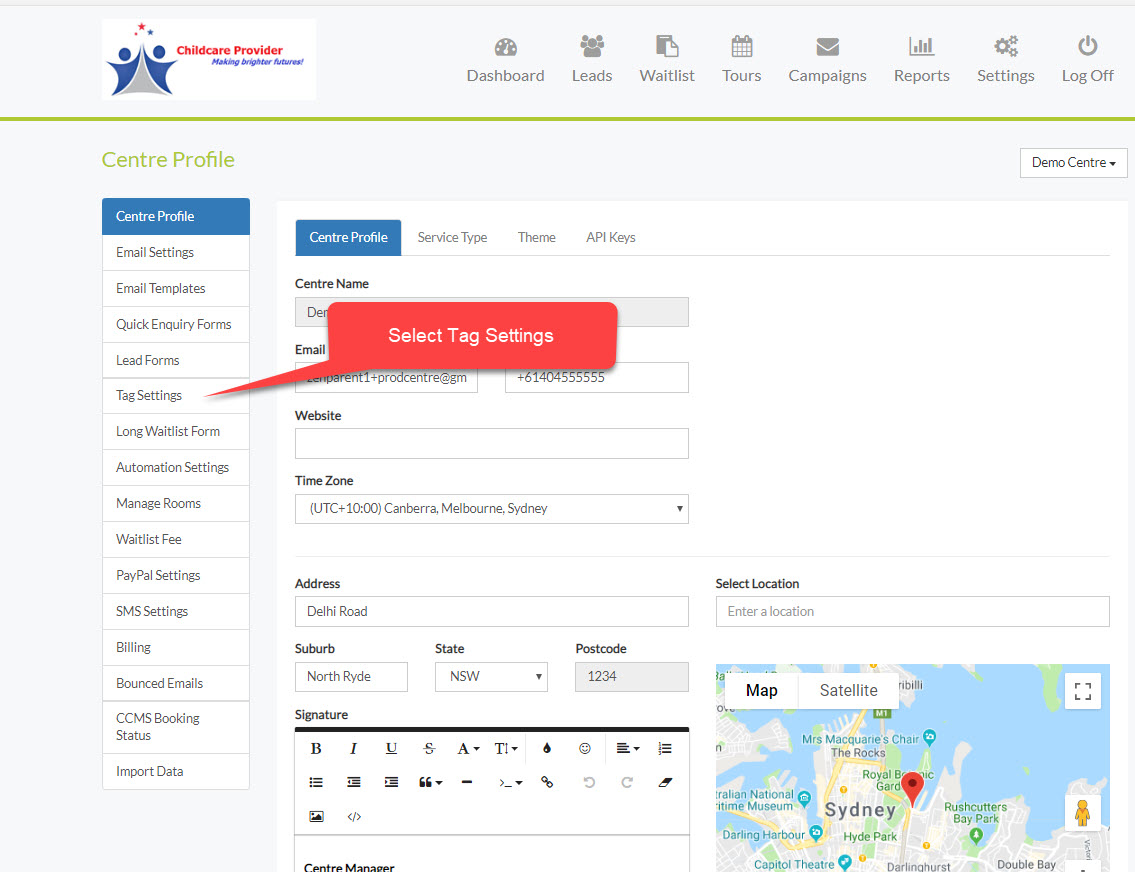 Here you will be able to create and delete tags in this screen.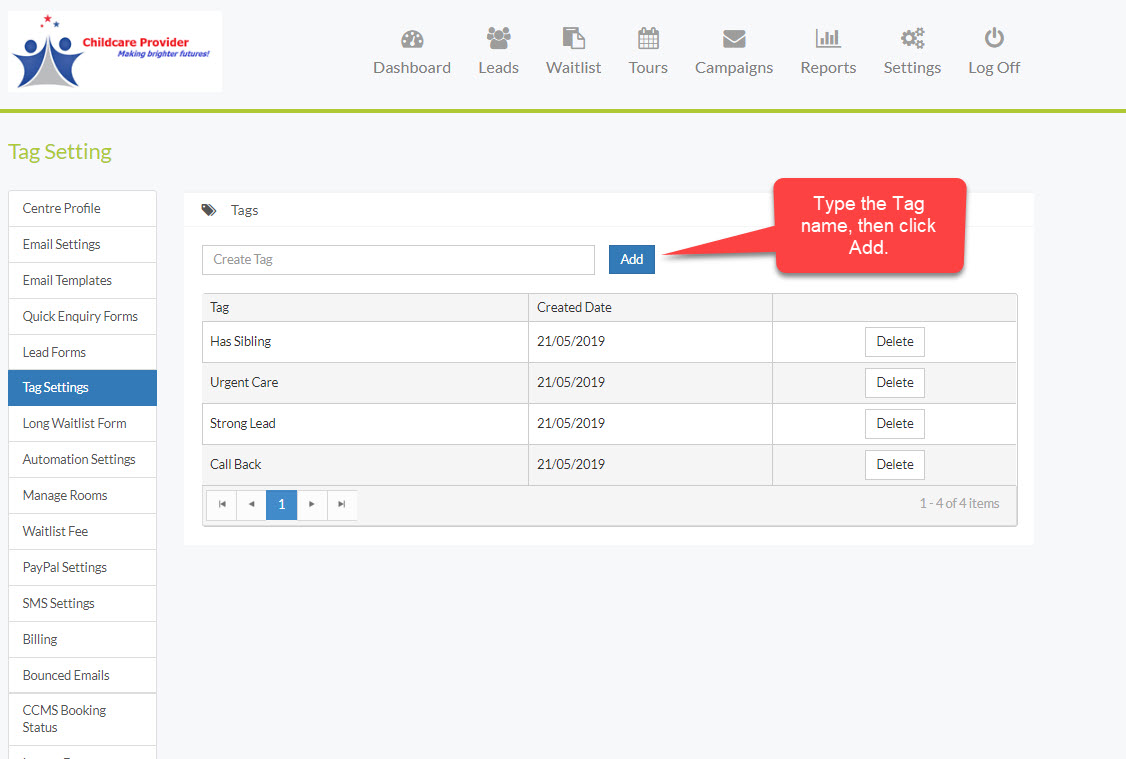 Using Tags
Once you have created the tags, any user of the system will be able to add them to a Lead or Waitlist record (Carer Summary). Recently added tags will be in purple until you refresh your screen. You can also delete tags from a reccord if necessary. Some tags are system generated, for example if a family has a tour marked as completed, the system will automatically add the "Toured" tag, or if a Lead has expired then the Lead will be automatically tagged as "expired".

We also tag families with the name of the enquiry form they used to enquire with you.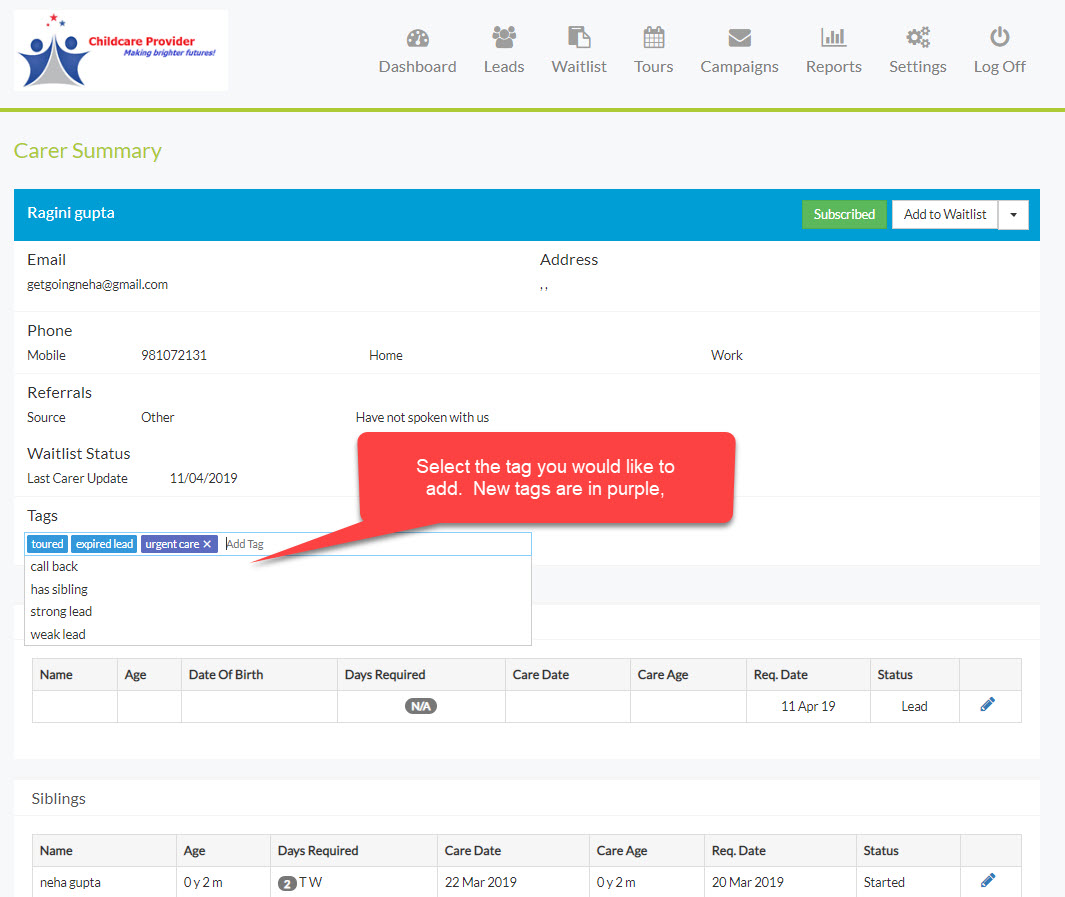 Tags appear in both the Waitlist and Leads modules. Once added, you are then able to search on these tags on each of the filter pages.
Leads Module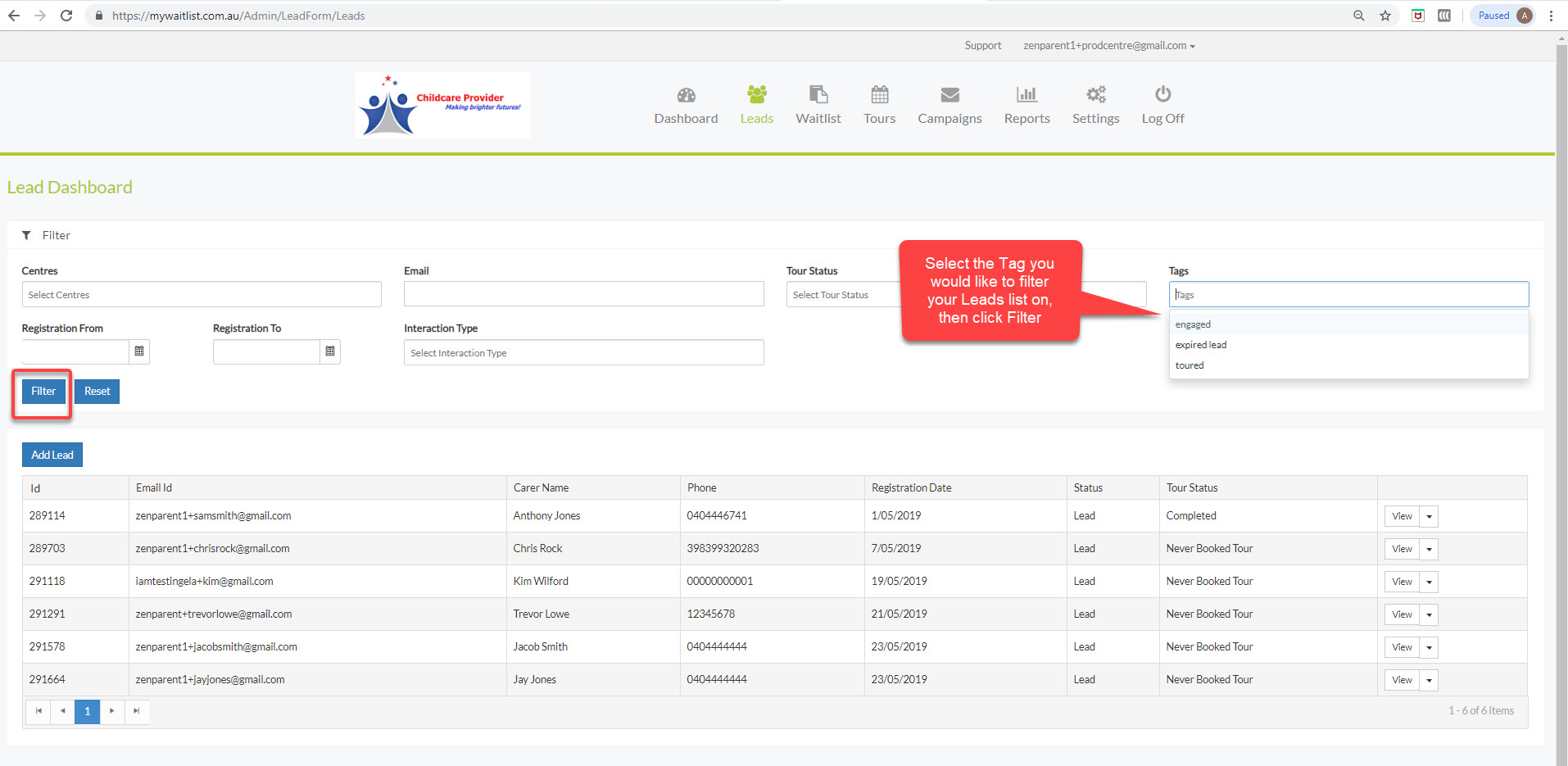 Waitlist Module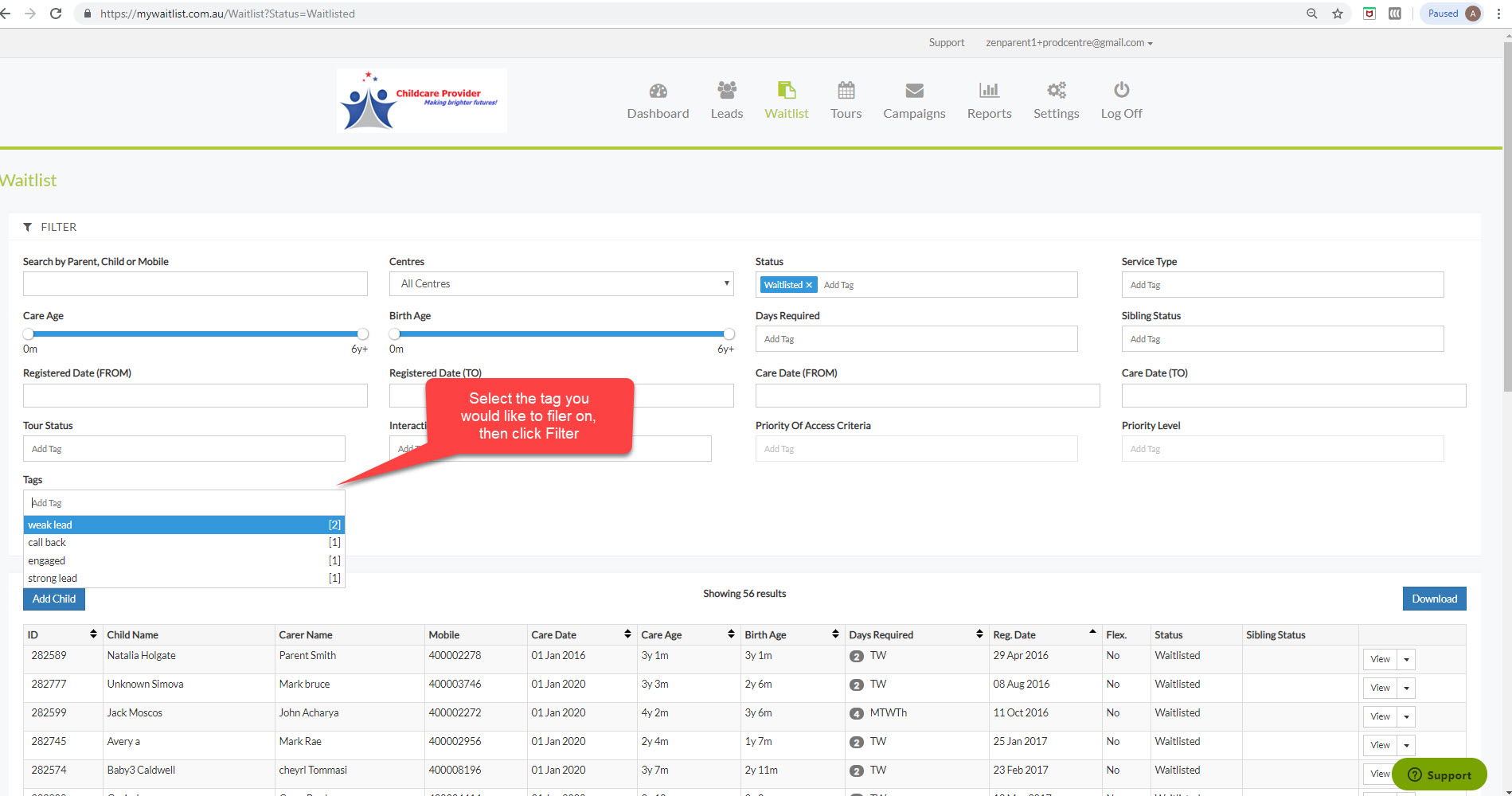 Using Tags allows you to quickly filter on your Leads database and Waitlist. They are quick to use, and helpful for all users.
For questions and assistance email us support@mywaitlist.co.au.