Step 1: Locate the given task in your Tasks Grid OR by searching your waitlist or lead and viewing the task attached on the summary page.
Step 2: Click 'Edit' next to your task listing.

A pop-up window will appear with the task details.
Step 3: Locate the Task Status drop-down menu and select 'Completed'
Step 4: A drop-down menu will appear labelled 'Task Outcome'. You can choose whether the task was:
Successful Contact
Unsuccessful Contact
Left Message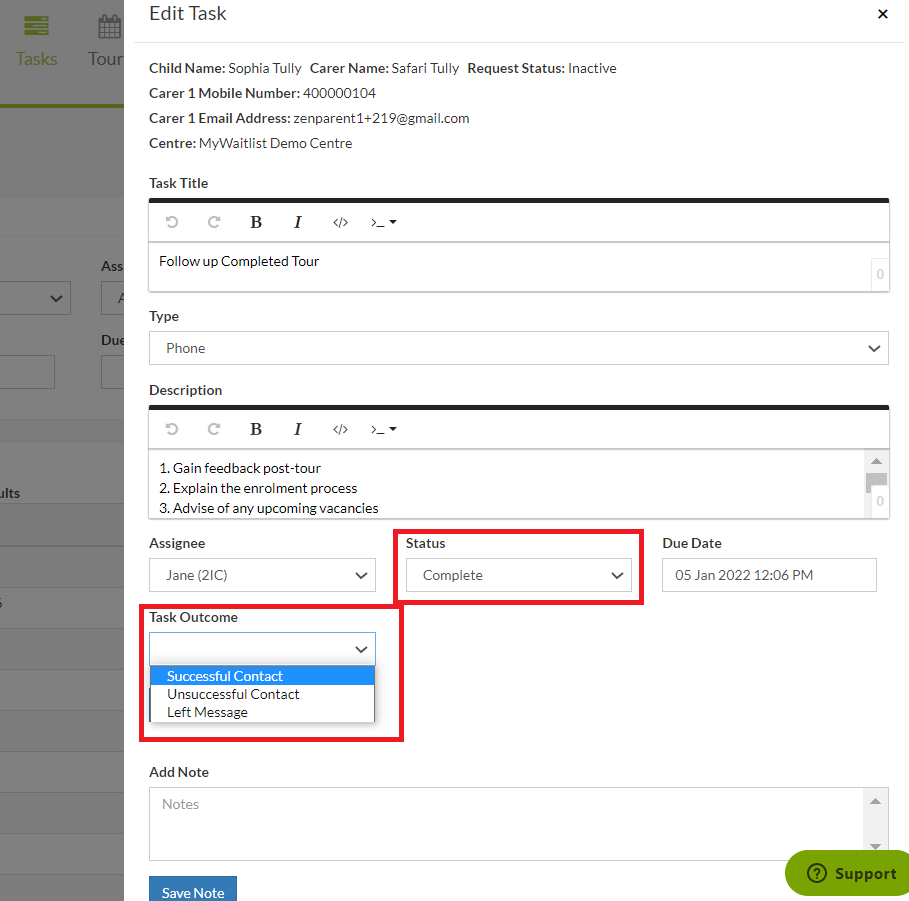 Step 5: Click 'Save' to process the changes.