To add or update your credit card details, log in and click Settings > then click 'edit' on your centre name on the right-hand side.

Scroll down and click 'billing' on the left-hand side.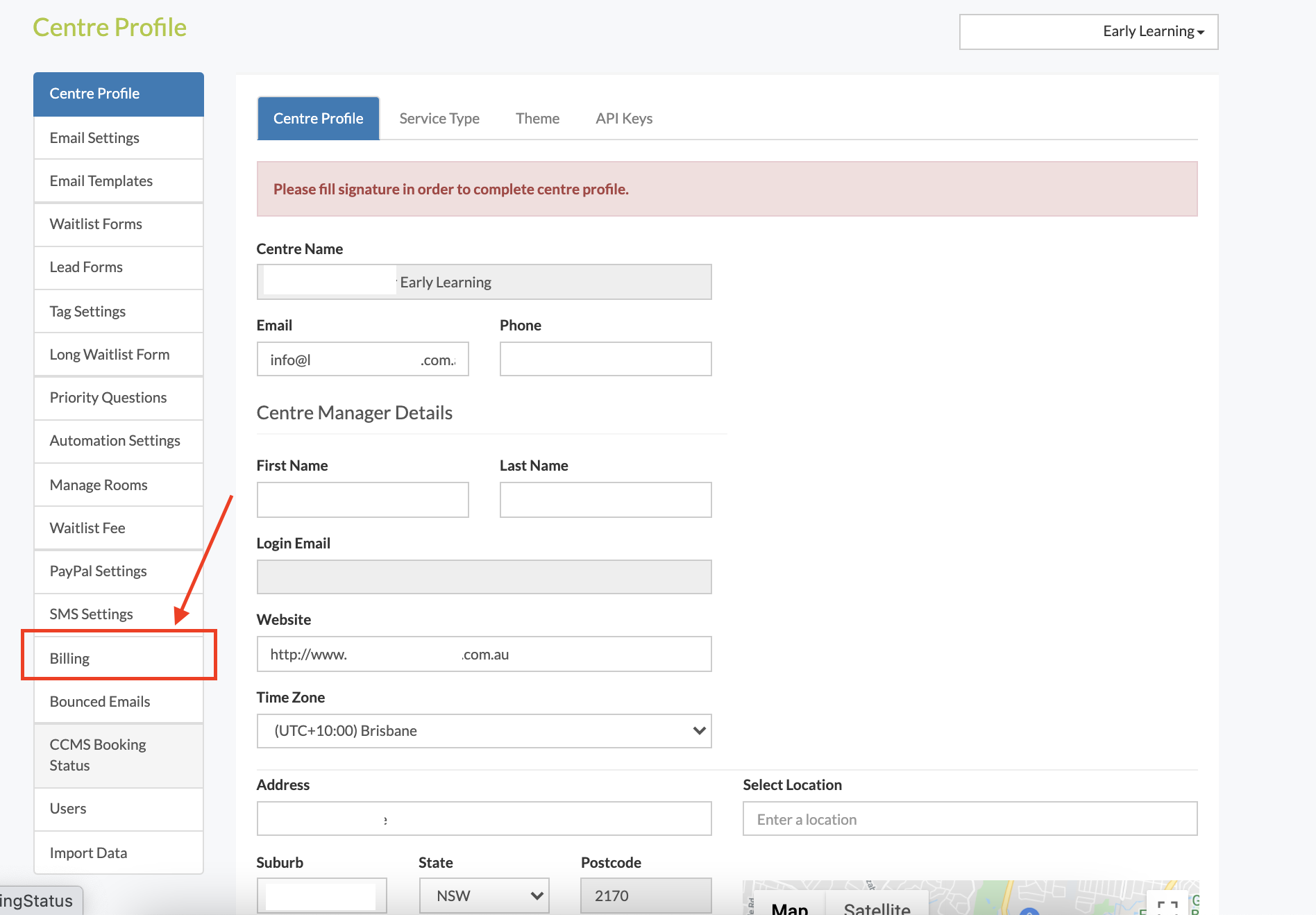 Enter your billing information, your credit card details and select your plan from the drop-down arrow > click the blue 'add' button.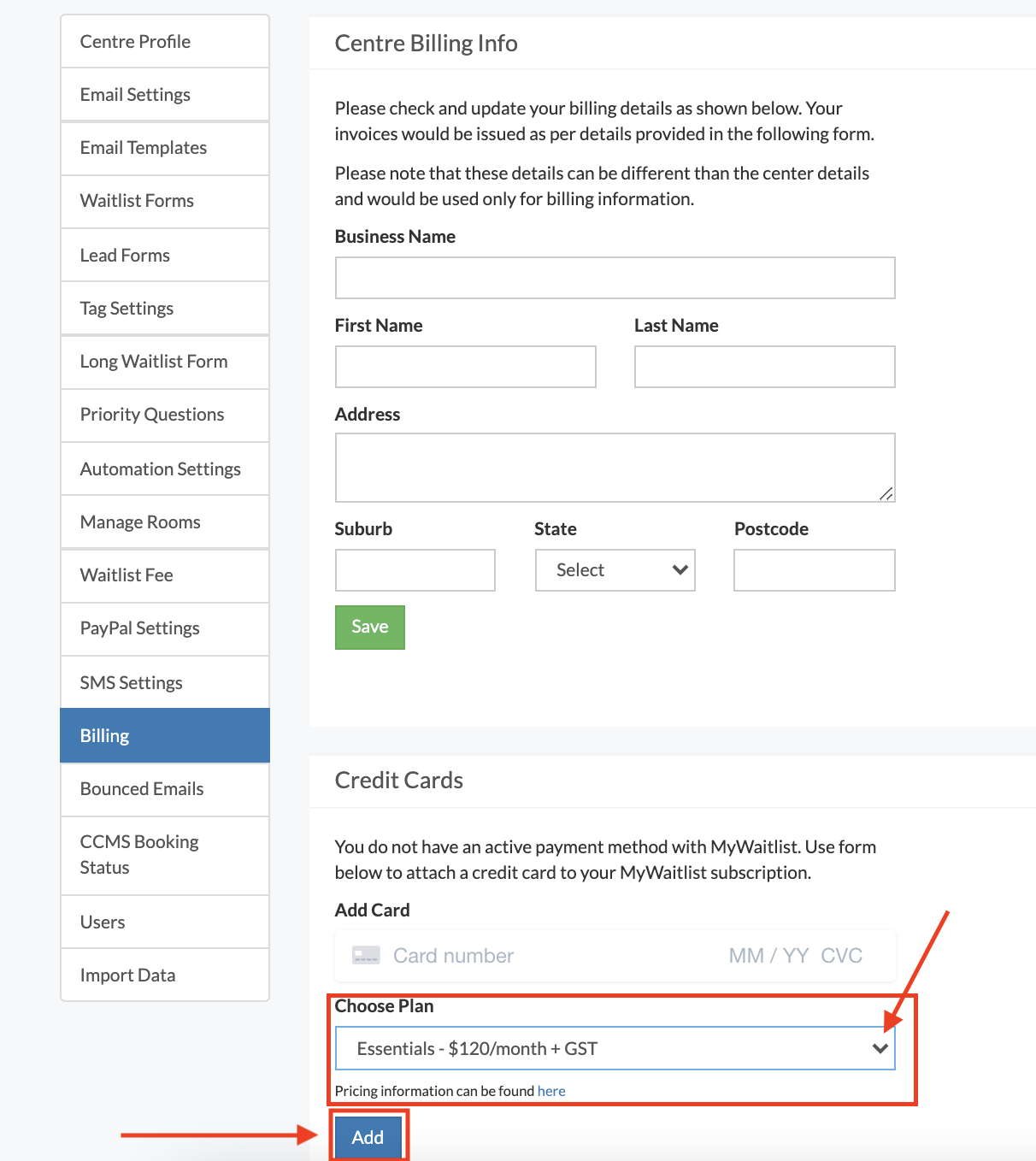 Your billing details have now been updated/added.