A Waitlist fee can be collected via the Long Waitlist Form only.
When parents request to become a part of your waitlist by filling out the full 3-page Long Waitlist Form, they are automatically emailed instructions on how to pay a waitlist fee. You can find more information on setting up and collecting Waitlist Registration fees here.
Parents, log in to your MyWaitlist Parent Portal to pay a Waitlist Fee.
1. Head to www.mywaitlist.com.au
1. Select "Sign In" > "Parents" on the home page
2. Login with your email address OR Facebook
3. Select the "Sign In" button
4. If you have an outstanding Waitlist fee to pay, a red banner message will display and the service will be highlighted in Orange.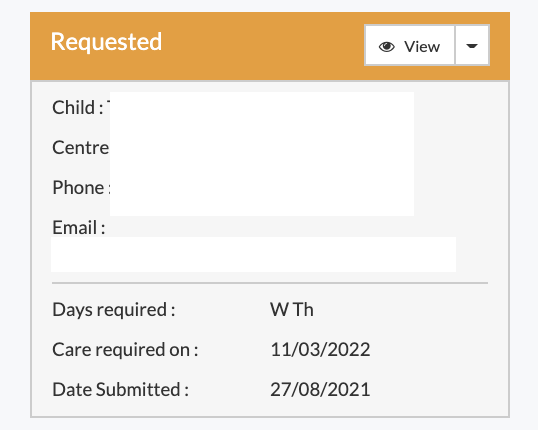 5. To make a payment, select the drop-down arrow > "Pay Waitlist Fee".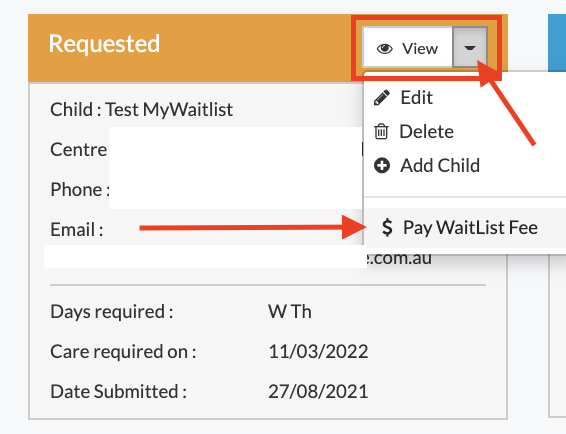 6. From here you will be asked to make a payment through an EFT Bank Transfer or be redirected to PayPal.
An example of the EFT Bank Transfer screen looks like this: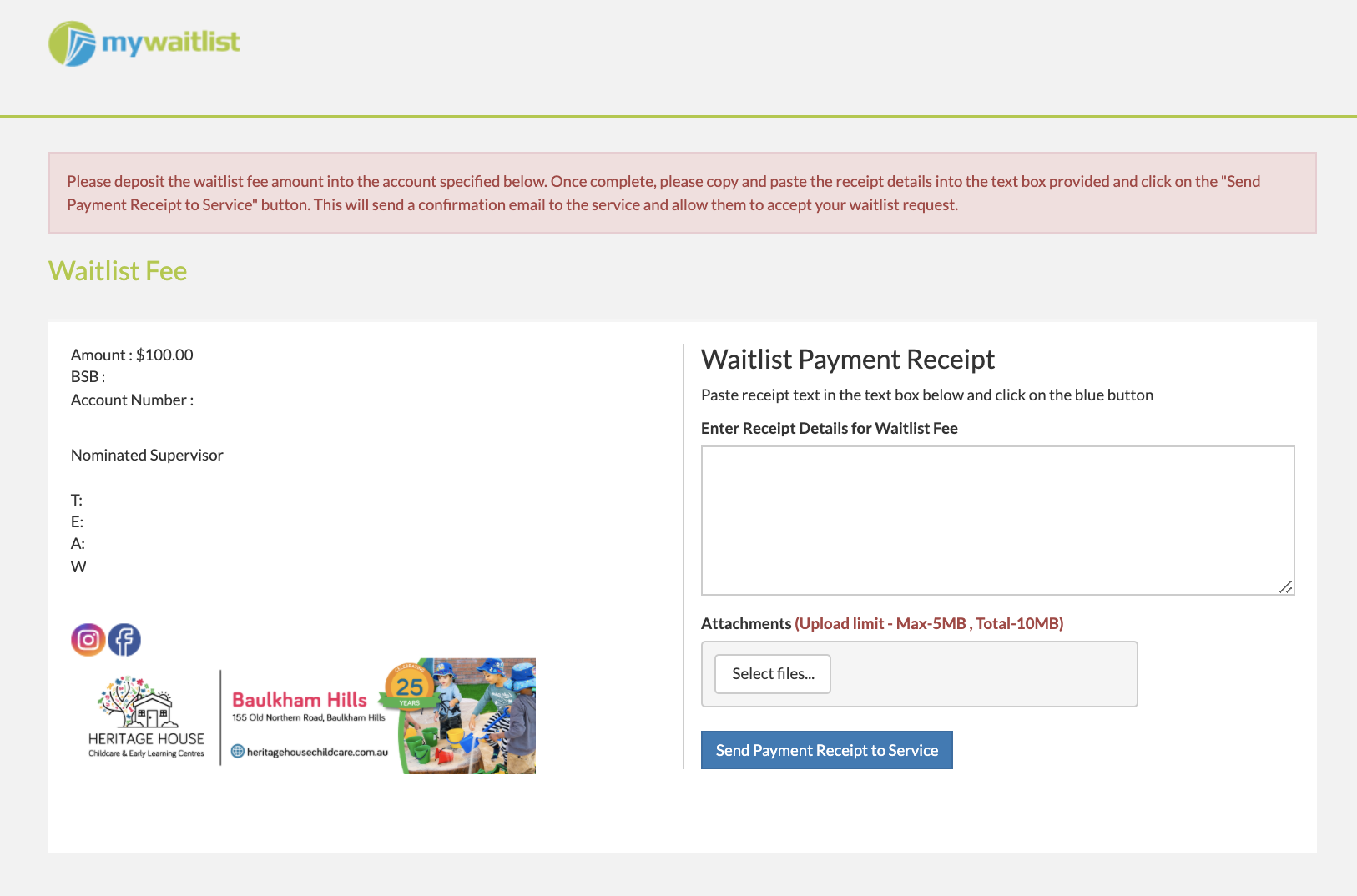 An example of the PayPal screen looks like the below. When you select "Make a Payment" you will be redirected to sign into PayPal. Follow the prompts to Pay. Once completed, the service will be notified of your payment via email.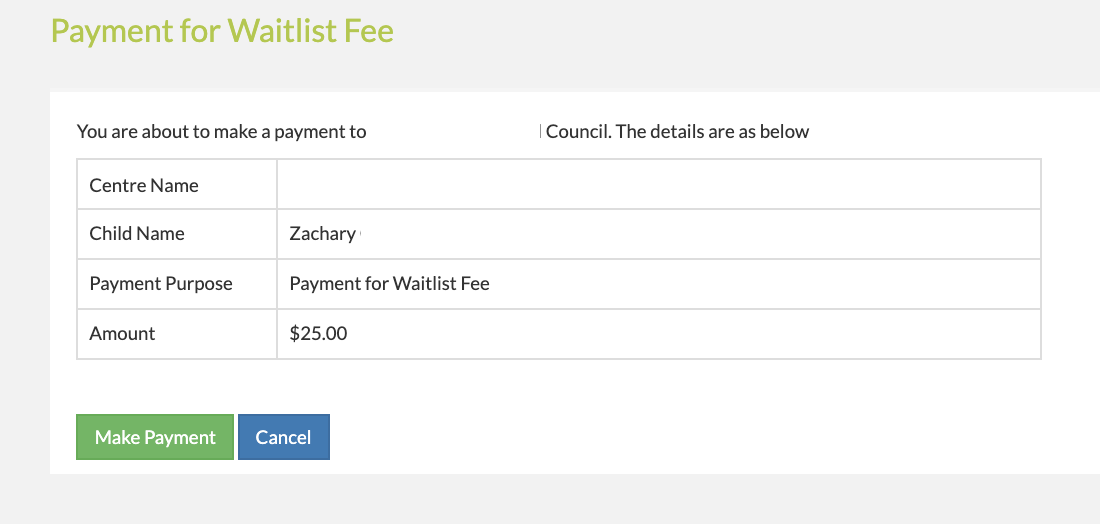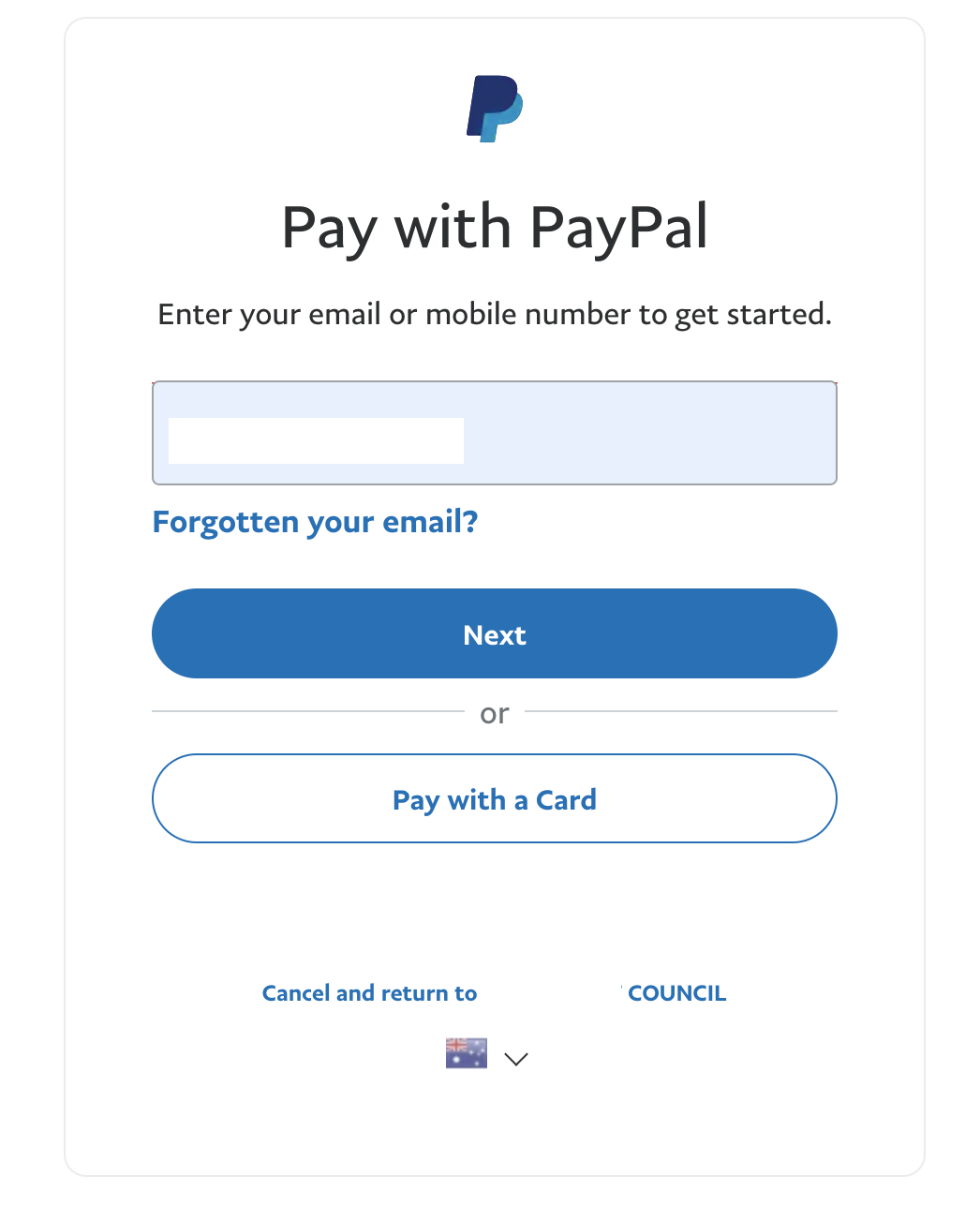 7. To see a list of your past payments and their status, select "Payments" from the top menu.