The Dashboard summarises your waitlist(s) and allows you to segment your waitlist according to your teaching rooms. It is the quickest and fastest way to break-down your centre's waitlist and to fill vacancies.
You can view your dashboard in two ways:
Time to Care (Immediacy of care – it is calculated on

care age

)
Status (pending, offered, confirmed, started)
To switch between these views, use the toggle bar located above your dashboard graph.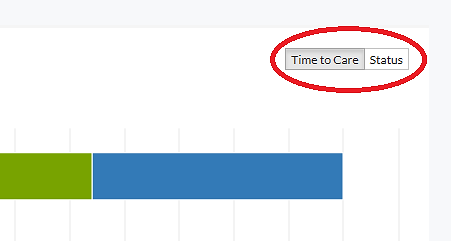 Time to Care view: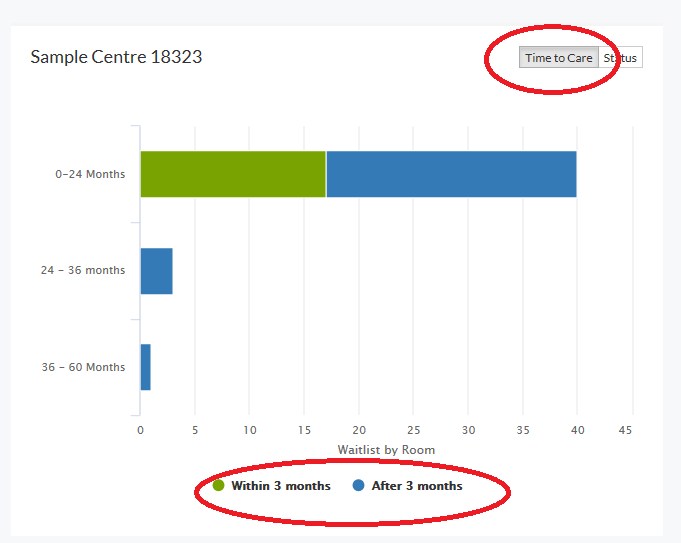 Status view: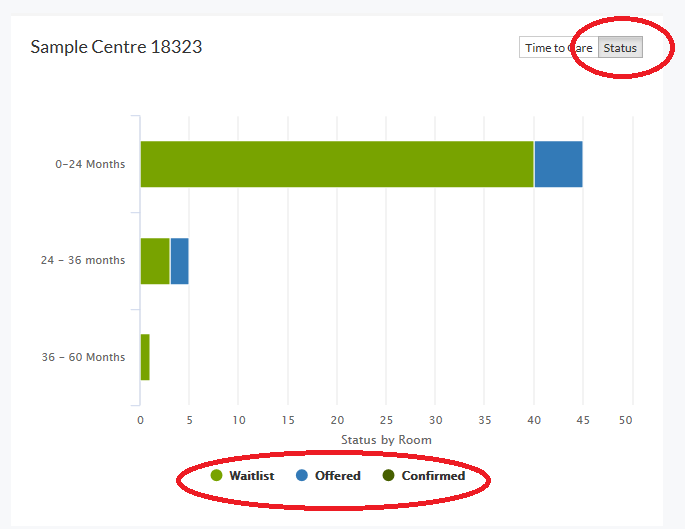 You can also press on the legend at the bottom of your chart to further filter your criteria. Examples below:




For multi-service accounts:
You can contact your Account Manager at MyWaitlist and setup a Reporting Hierarchy. You may like to view your dashboard and subsequent reports according to different reporting areas such as: regions, states, area managers etc.
Please see the screenshots below for a dashboard that allows users to drill-down waitlist information by state. It has 3 levels of reporting.
Screenshot a) Level 1 via state
Screenshot b) Level 2 via selected state and its associated centres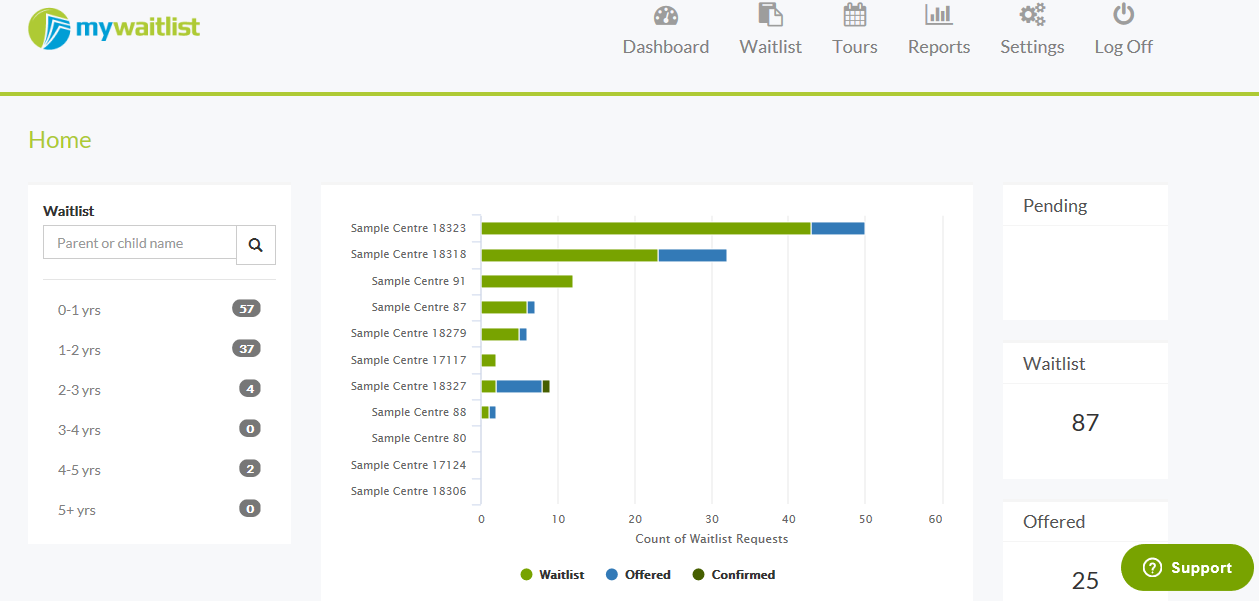 Screenshot c) Level 3 via individual