October 2023
Waitlist Enhancements
In line with the recent improvements to the Leads dashboard, we are excited to bring you similar enhancements to the Waitlist page!
Faster Waitlist Synchronisation: With this update, any child account flagged as "Waitlist" will no longer experience delays. The "Waitlist Status" will be applied instantly.

Updated User Interface: Our dedication to a more user-friendly experience continues with an improved Waitlist page. Enjoy an updated, intuitive interface that streamlines your navigation experience.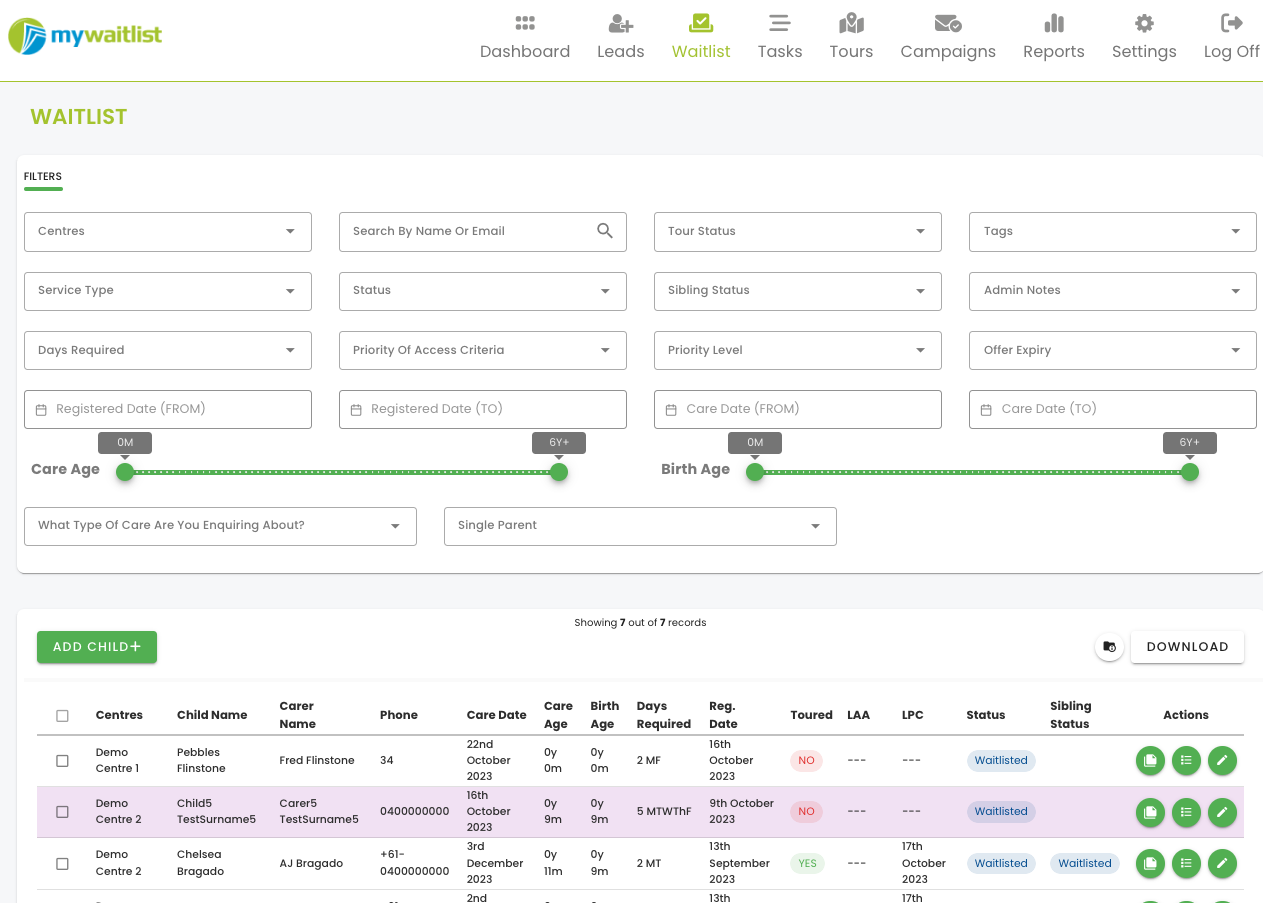 September 2023
Lead Dashboard Enhancements
We're excited to announce significant enhancements to the Leads Dashboard Page!
Updated User Interface: We've given the Leads Dashboard Page a fresh and intuitive makeover. Enjoy a more seamless and user-friendly experience with improved navigation.

Faster Lead Synchronisation: With this latest update, newly acquired leads will no longer be delayed and will instantly be available on your dashboard.
Please note: Only the Leads Dashboard page has been updated. We're currently working on enhancing the other pages. Stay tuned for more updates!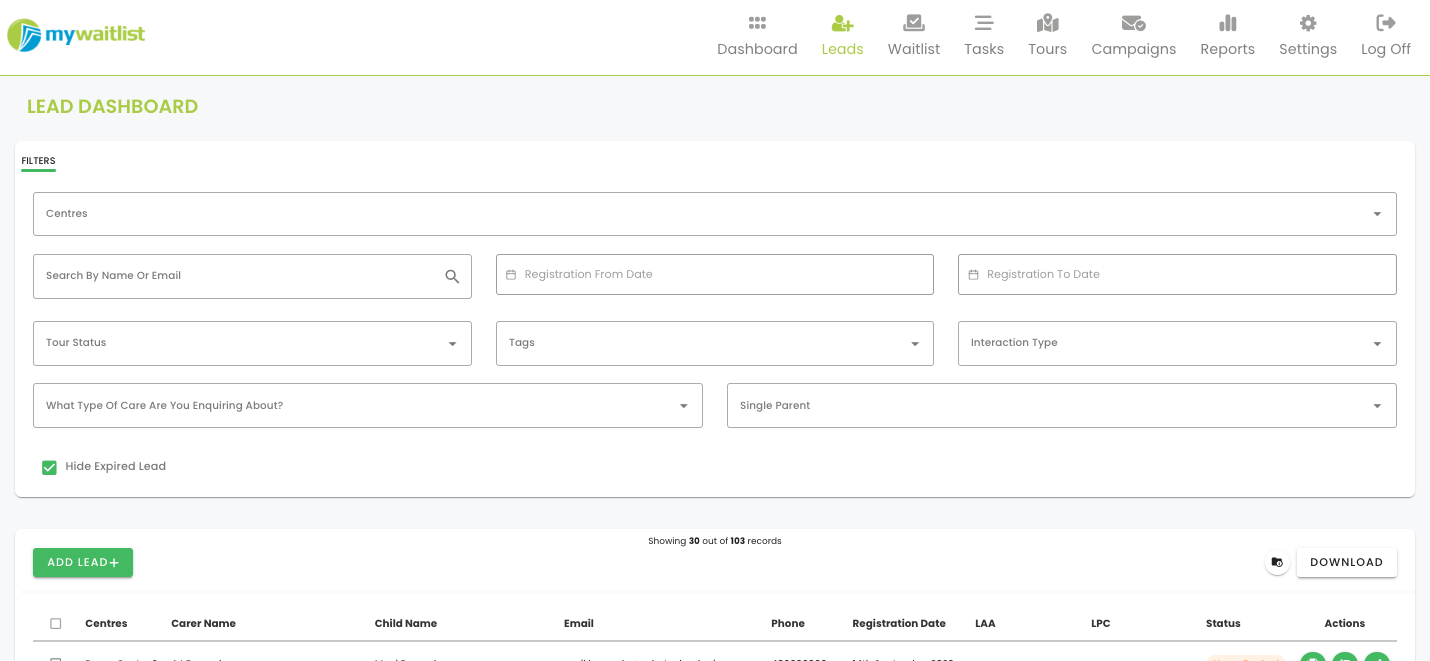 May 2023
We have some exciting MyWaitlist updates to share with our enterprise and multi-service users!
Enhancements for multi-service users
Our latest release includes enhancements to MyWaitlist that will save you even more time. With this update, released on May 29, you can now:
Easily copy any leads you have in one of your services to another service under the same provider.

View all related waitlists and leads across multiple services in one place, making it easier than ever to keep track of everything.
December 2023
Tasks Page Enhancements
In line with the recent performance improvements to the Leads and Waitlist pages, we are excited to bring similar enhancements to the Tasks page!
Improved Performance: Experience significant improvements in loading times with this update, ensuring a more efficient and responsive Tasks page.

Updated User Interface: Explore the updated and user-friendly interface that improves your navigation experience.