Tour Feedback Survey
The Feedback Survey is sent to families after a tour is completed. It is sent via the 'Thank you for Attending' email and as a follow-up SMS (if SMS notifications are turned on).
The Feedback Survey prompts families to rate their overall tour experience by asking for a 1- 5 star rating. If you would like families to provide more detailed feedback, you may provide up to five feedback questions. Families will be able to provide a rating of 1-5 stars for each additional question (see below for instructions).
If you do not wish to send a Feedback Survey, you can turn off your follow-up email in tour settings. Click 'Tours' in the header menu, then locate 'Settings' on the LH side menu. 
To set up your Tour Feedback Survey with more detailed questions:
Click 'Tours' on the header menu
Click 'Feedback Questions' on the LH menu bar
Populate the data fields with your desired questions.
Click 'Save' button to complete
Note, by default MyWaitlist has a sixth feedback question: 'Comments'. This is a space for families to provide qualitative feedback.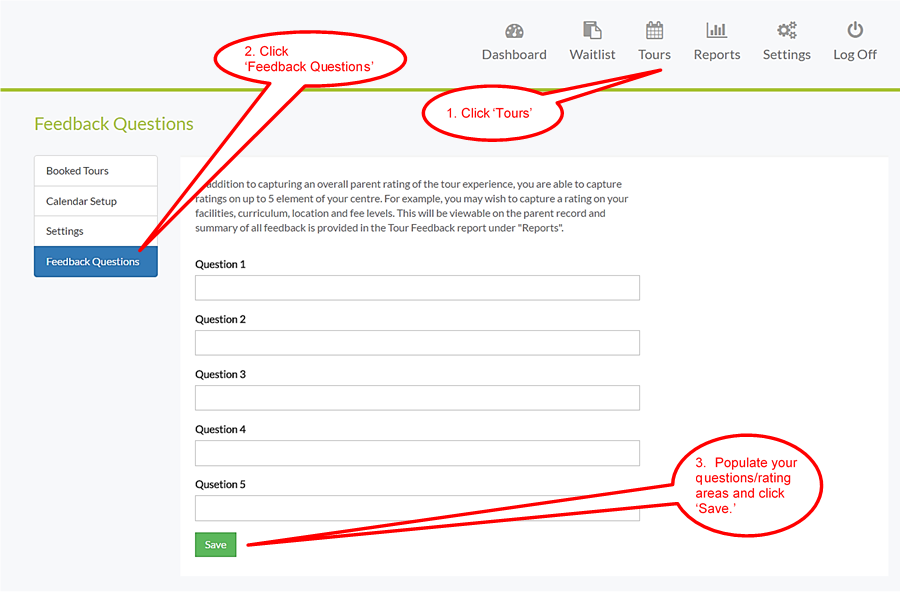 Tip:
You may like to structure your additional feedback questions concisely so that parents can complete the survey in a time-efficient manner. 
Question 1 – Fees
Question 2 – Facilities
Question 3 – Location
Question 4 – Curriculum
Question 5 – Staff-Child Interactions
Example of Feedback Survey:
See below for an example of a Feedback Survey sent to families. Families are first asked to initially rate the overall tour experience (see below screenshot of page 1). If you would like to gather more detailed feedback, and have designed additional feedback questions, then families will be redirected to a new page (see below screenshot of page 2).
Page 1 of Feedback Survey: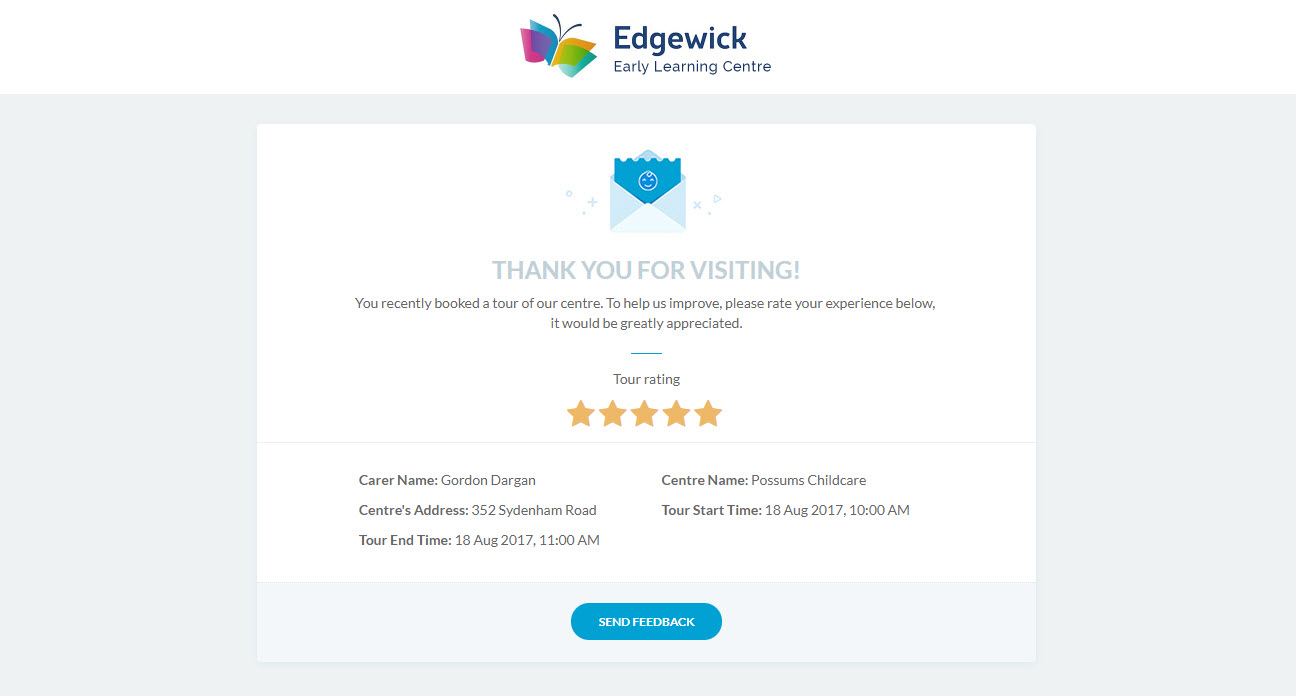 Page 2 of Feedback Survey: