Occasionally, families may create multiple MyWaitlist accounts due to using alternate email addresses when completing a waitlist form. In this instance, you may wish to merge all requests under a single email login.
To do so, families will need to follow these steps:
1. Login to MyWaitlist using the email address they would like to retain as their account login email. This will now be referred to as your Master email address.
Once logged in, navigate to the 'Merge' tab from the menu located at the top right of the screen.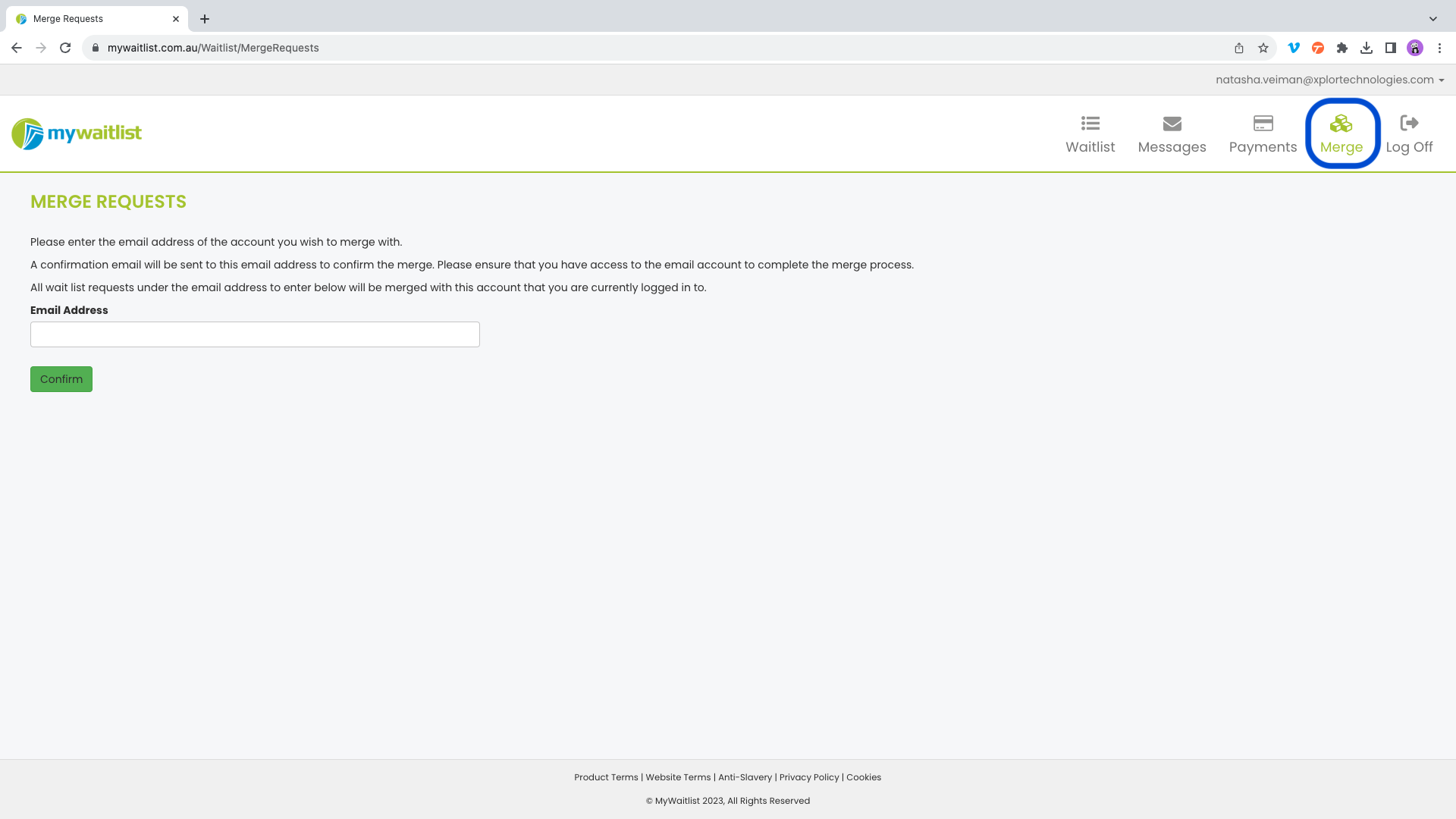 2. From within this screen, in the allocated space, type the full email address for the alternate account/s that holds the other waitlist applications that should be merged to this account.
Example:
Master Email: training.team@xploreducation.com
Alternate account: training@xploreducation.com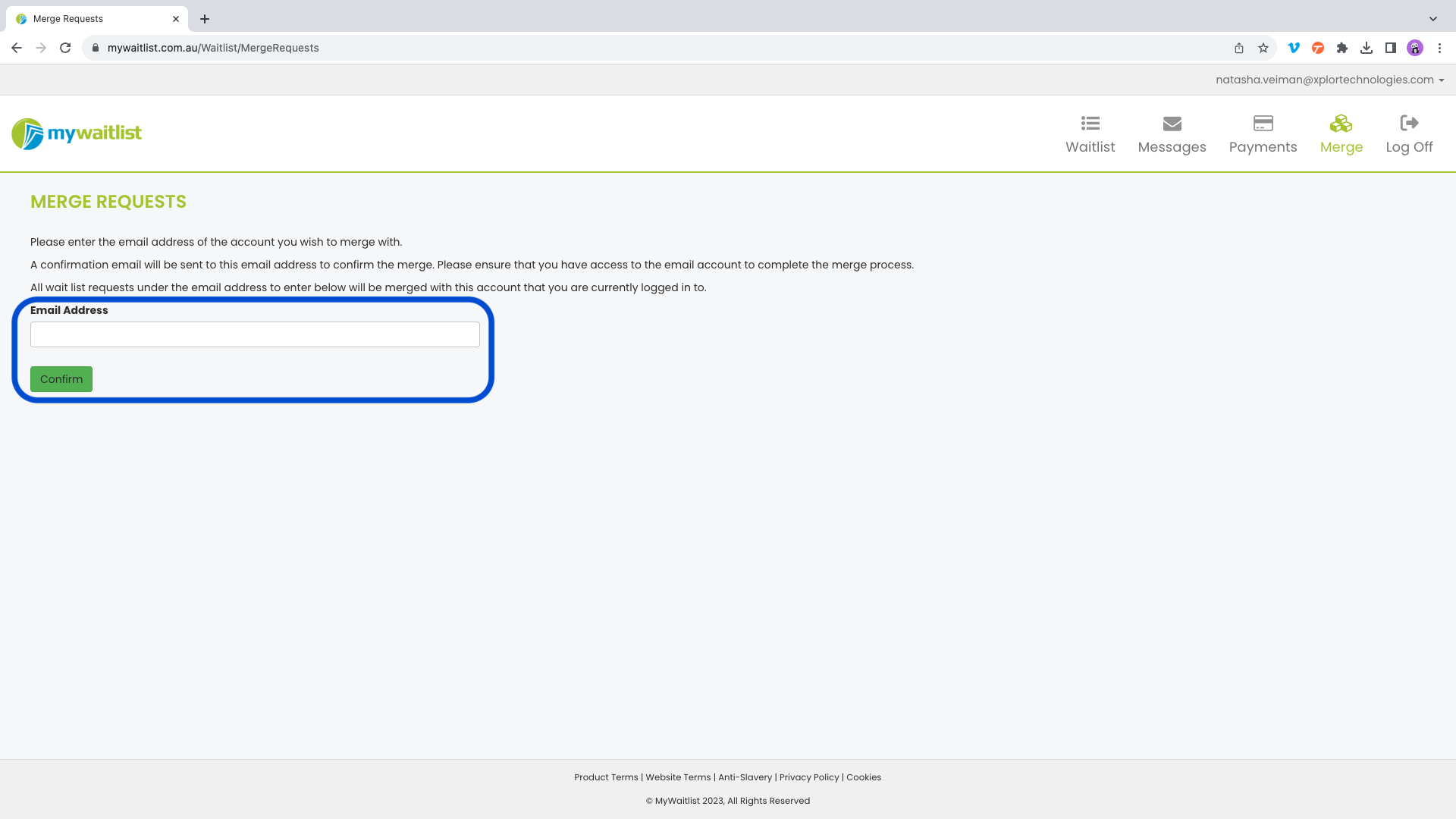 3. An email will be sent to the email address/s entered, asking the family to accept the merge request. By clicking on accept, the waitlists will now be merged under the 'Master' account and visible via a singular login.