Families are able to log into the parent portal to manage their waitlist requests and complete some other tasks to assist in managing their request. When families are in the Waitlist tab, they will be able to:
Segment view by child
View application and it's current status within the centre
Edit individual application details (Carer, Child and Care Requirement Details)
Delete Waitlist Requests
Add additional siblings to the application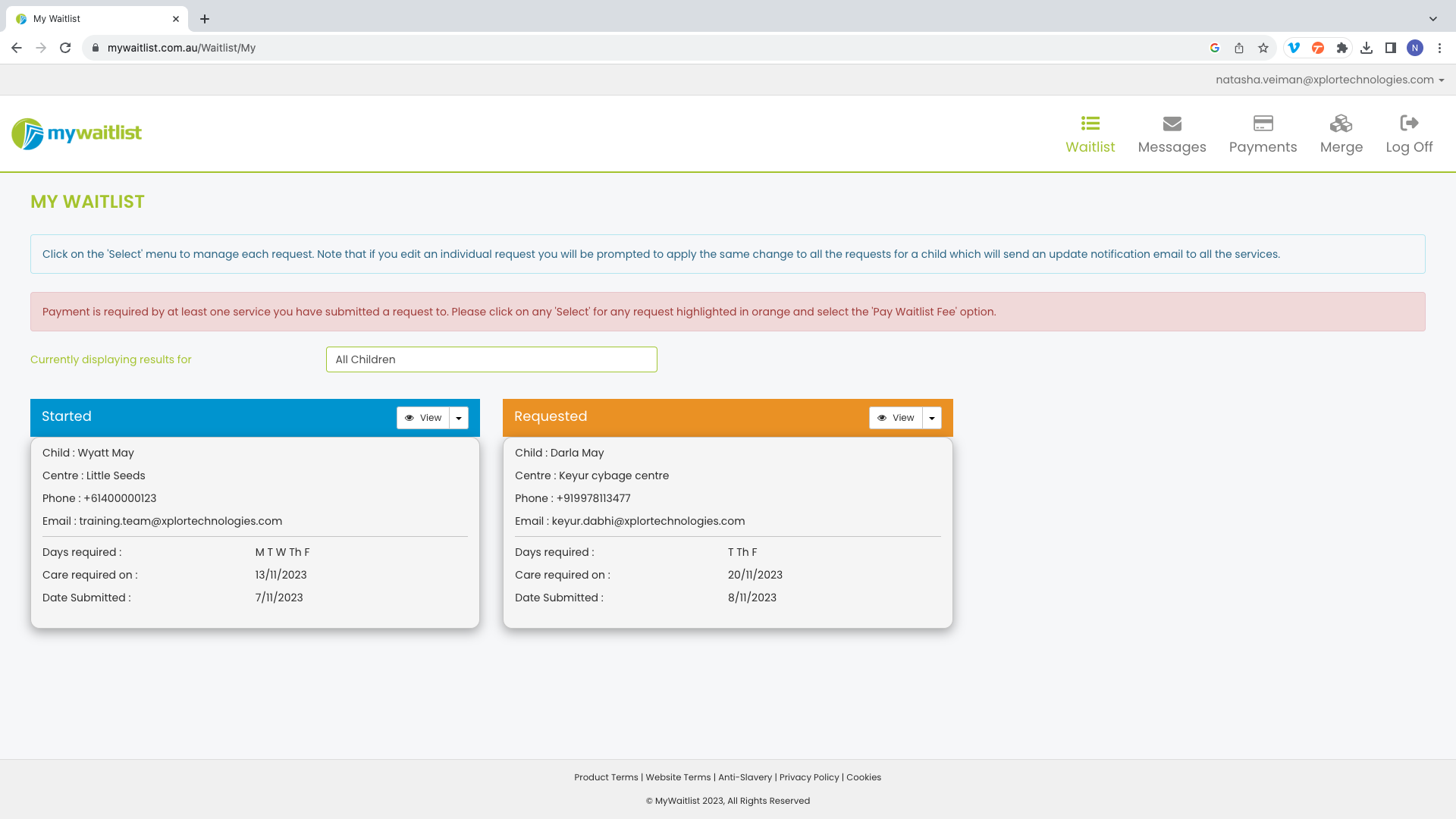 Segment View By Child
Within the Waitlist screen, families are able to segment their view based on a particular child, if they have multiple in their account.

To do so, families will:
Navigate to the 'Currently displaying results for' tab,
Select the box that says 'All Children' and select the desired child view from the option in the drop down
Done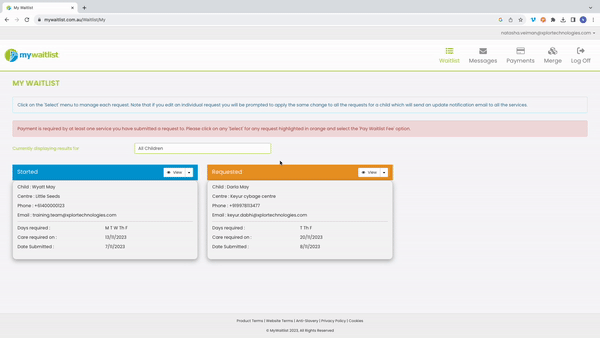 View
Families are able to view their current waitlist requests within the system including:
Care Requirements: Centre, Child, Age, Days Required, Care Start Date Requested, Child Age at Care Start, Registration Date, Status
Tours: Upcoming and Completed Tour dates will be seen
SMS Interactions: All SMS sent by centre will be visible here including sent date
Centre Interactions: All emails and status updates will be listed in this section. MyWaitlist allows families to select the eye icon to view the details of the interactions.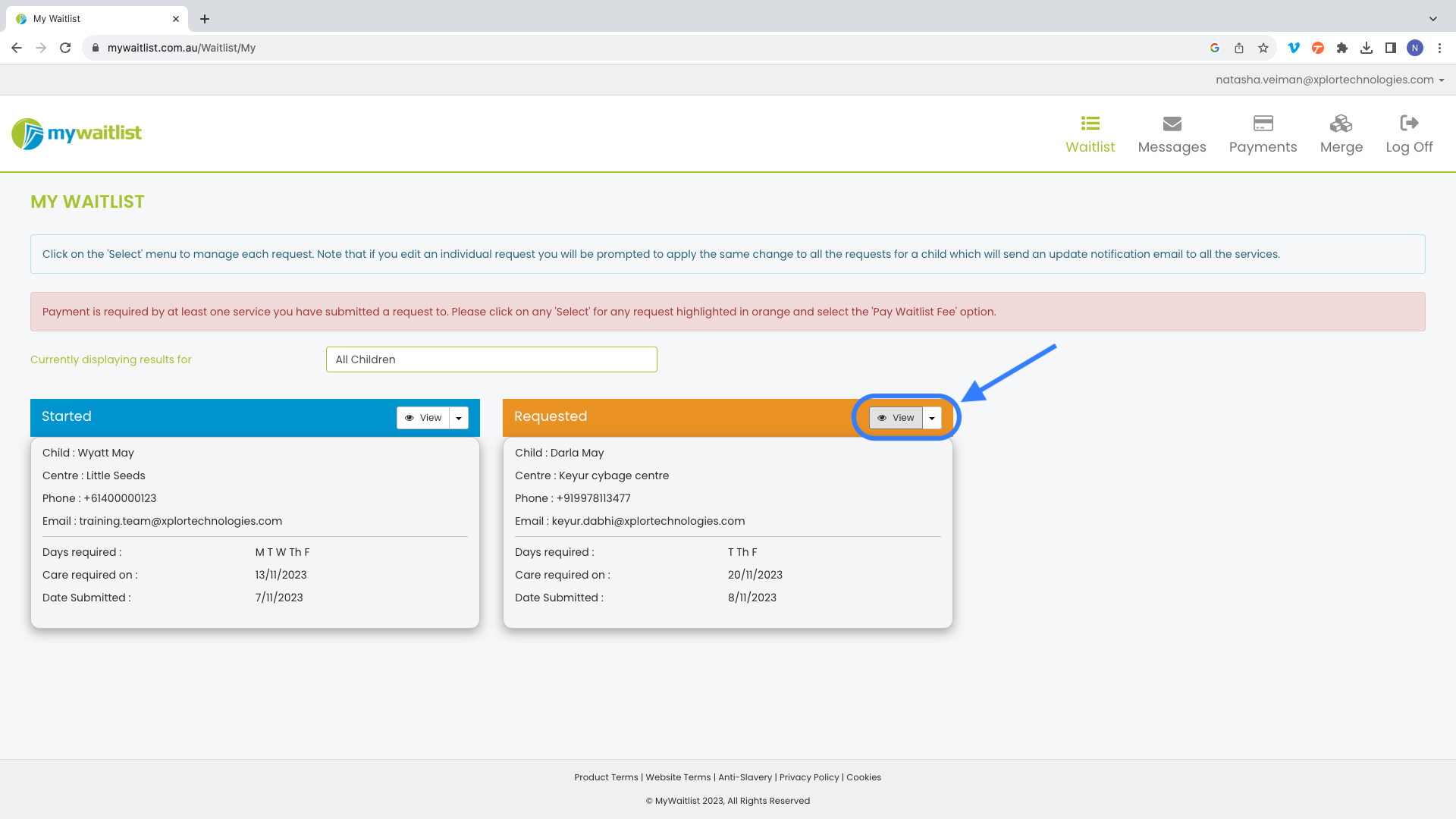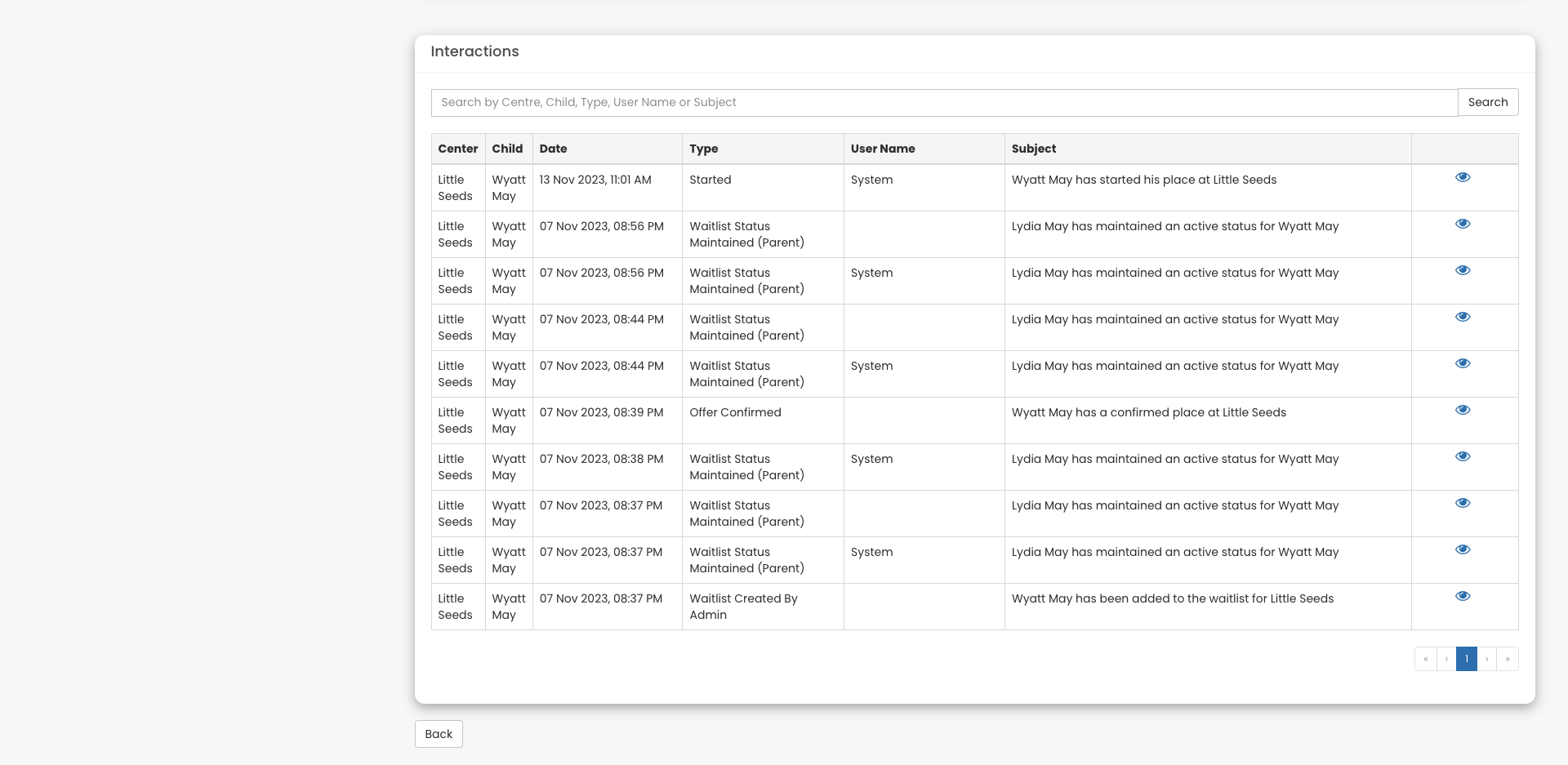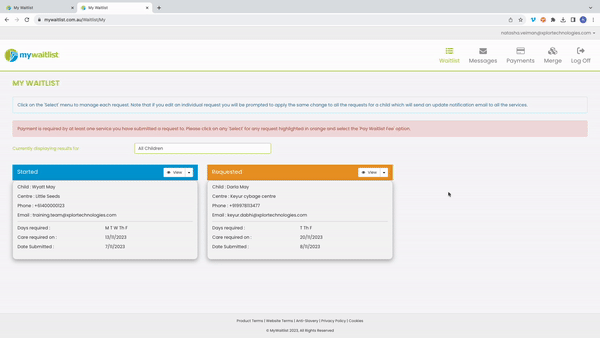 Edit
Families are able to edit their waitlist information to ensure the centre has the most up to date details.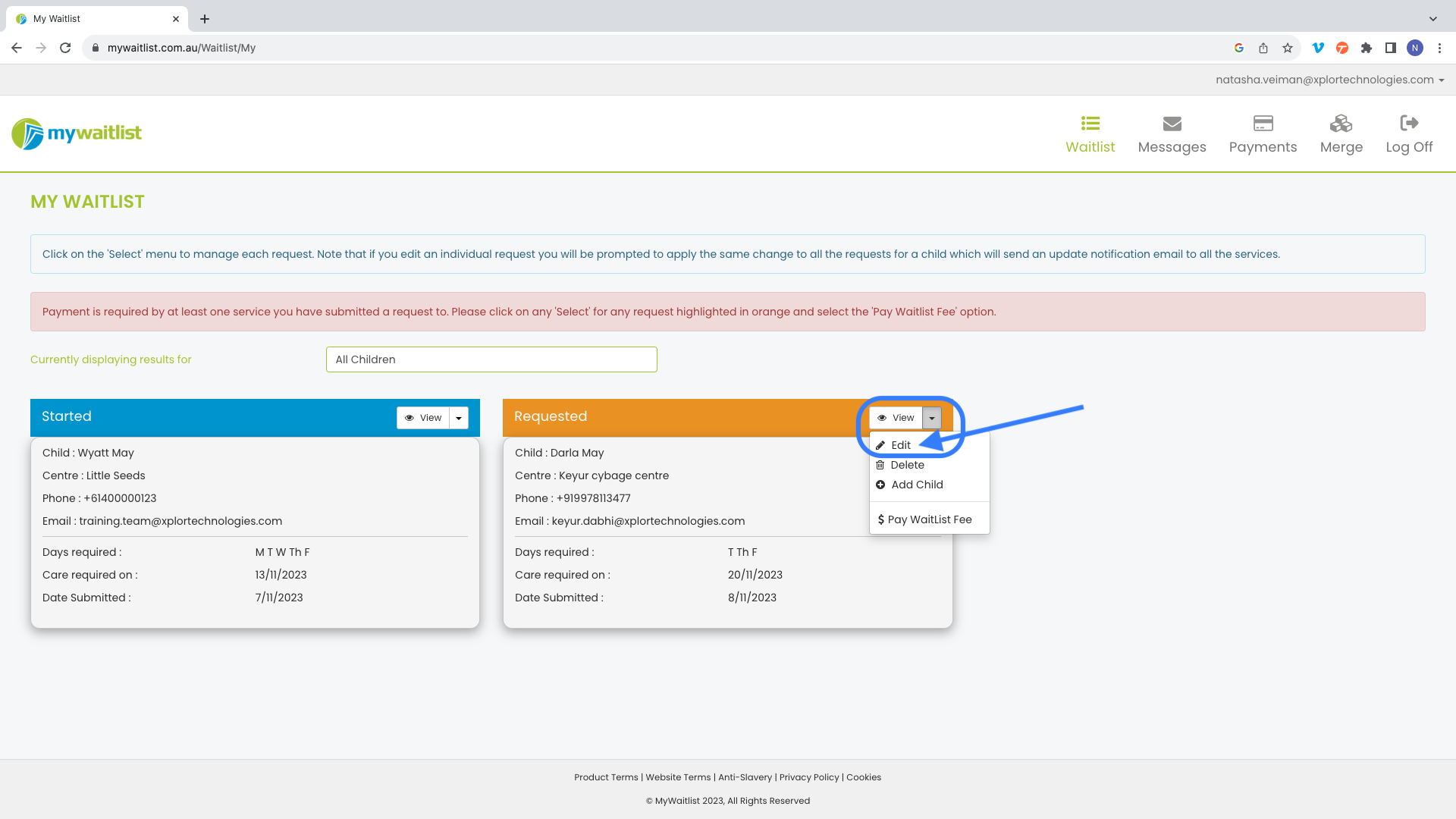 To navigate to the edit screen:
Families will navigate on the waitlist dashboard and select 'Edit' in the drop down menu
Families are able to update: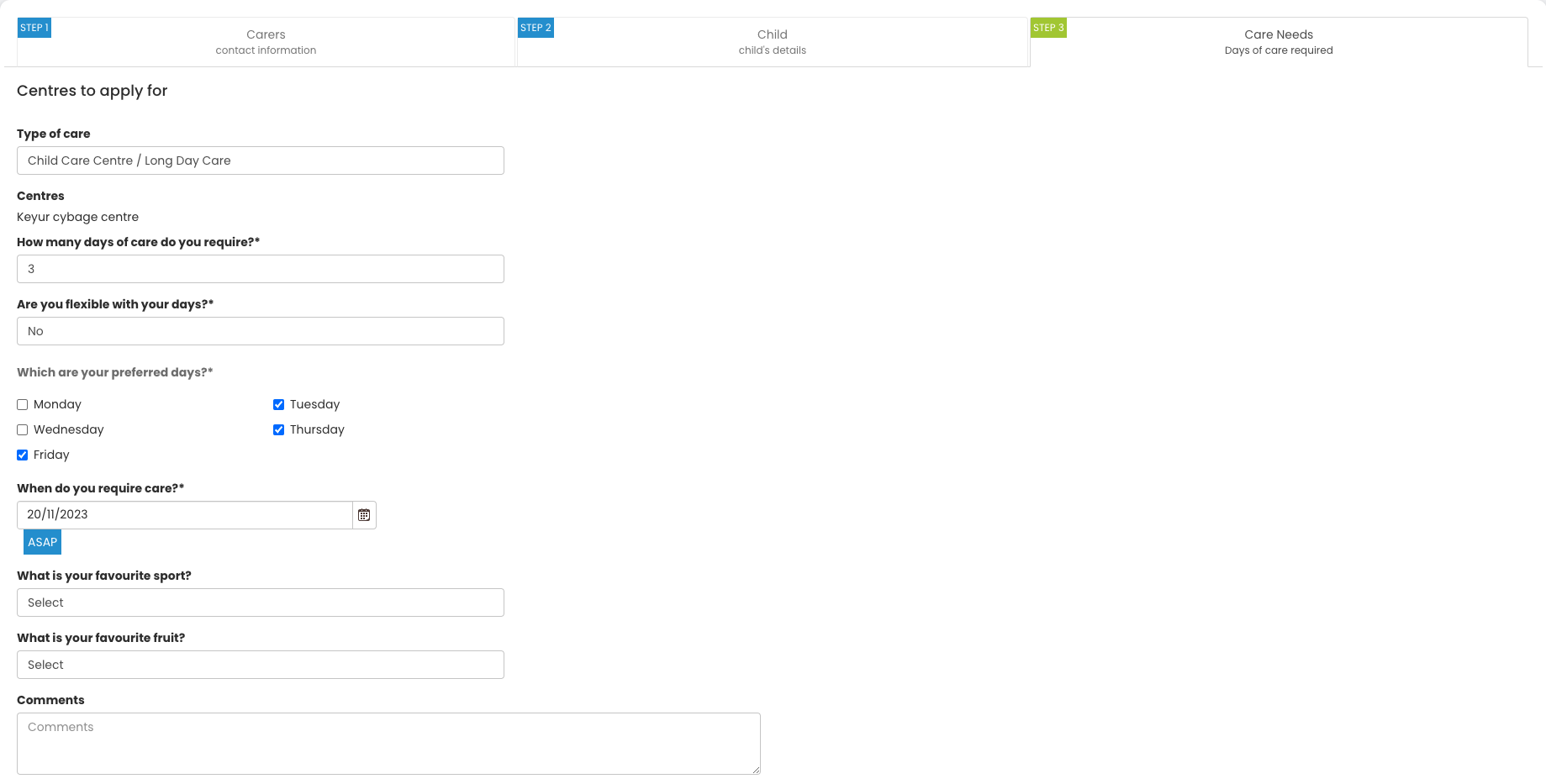 Once updated, please ensure update is selected to embed the changes into the MyWaitlist system.
Please note: any questions with a * are required information, families will not be able to update their waitlist information without embedding answers to these outlined questions. Any unanswered required questions will be listed at the top of the page when 'Update' is selected. This will assist families in inputted the required information.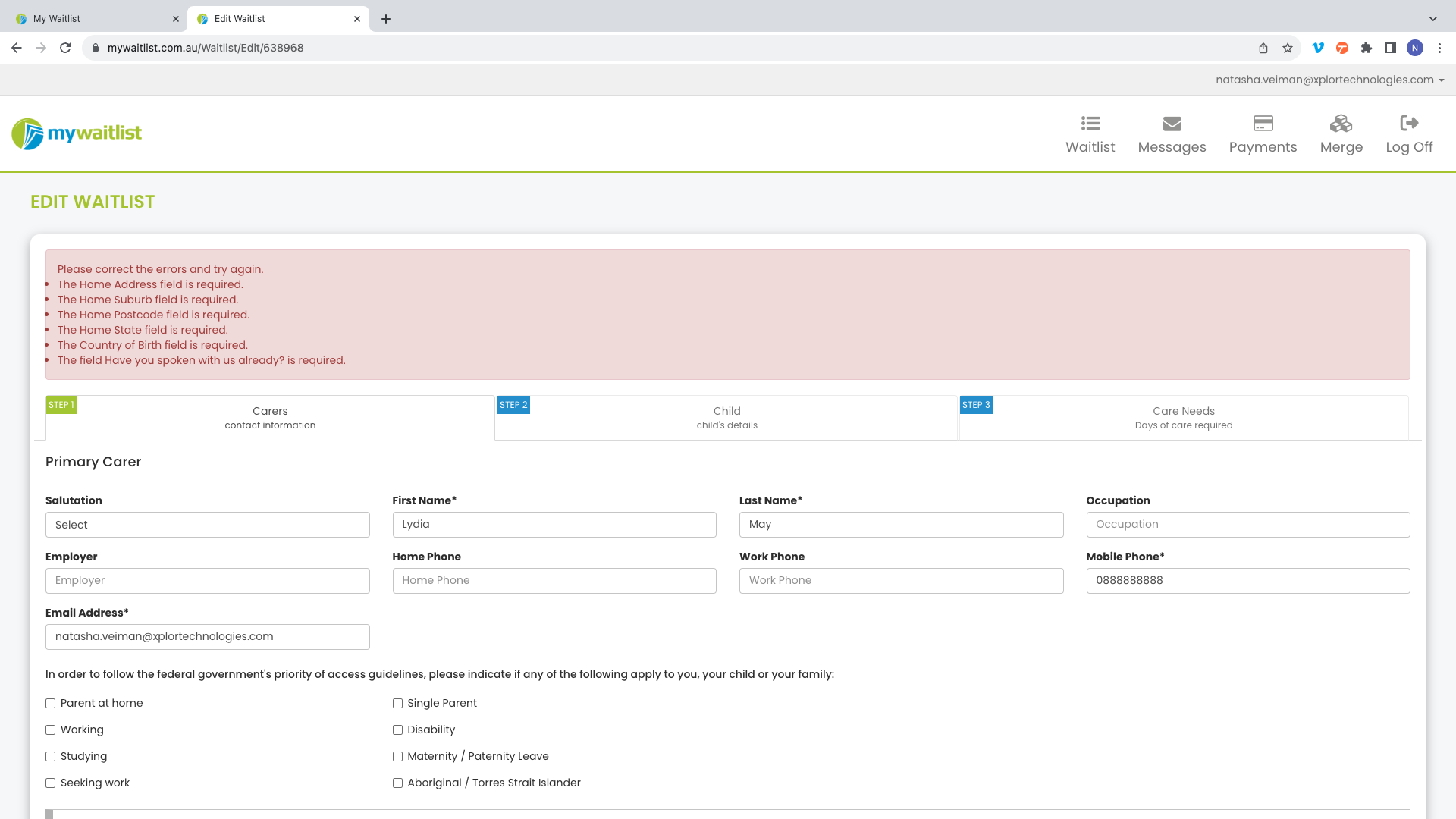 Please note: if a parent has multiple waitlist requests with different services, prior to submitting the changes, an option will appear to make the changes to all services. This will then notify every centre via email of the changes.
Delete
Families are able to delete their waitlist records if they no longer require care at that service or if their child is now enrolled at the centre and they would like to clean up their waitlist dashboard view.
To delete, families will navigate to the waitlist application they are wanting to remove
In the drop down box, select 'Delete'
In the new page, confirm by selecting the red 'Delete' button
Done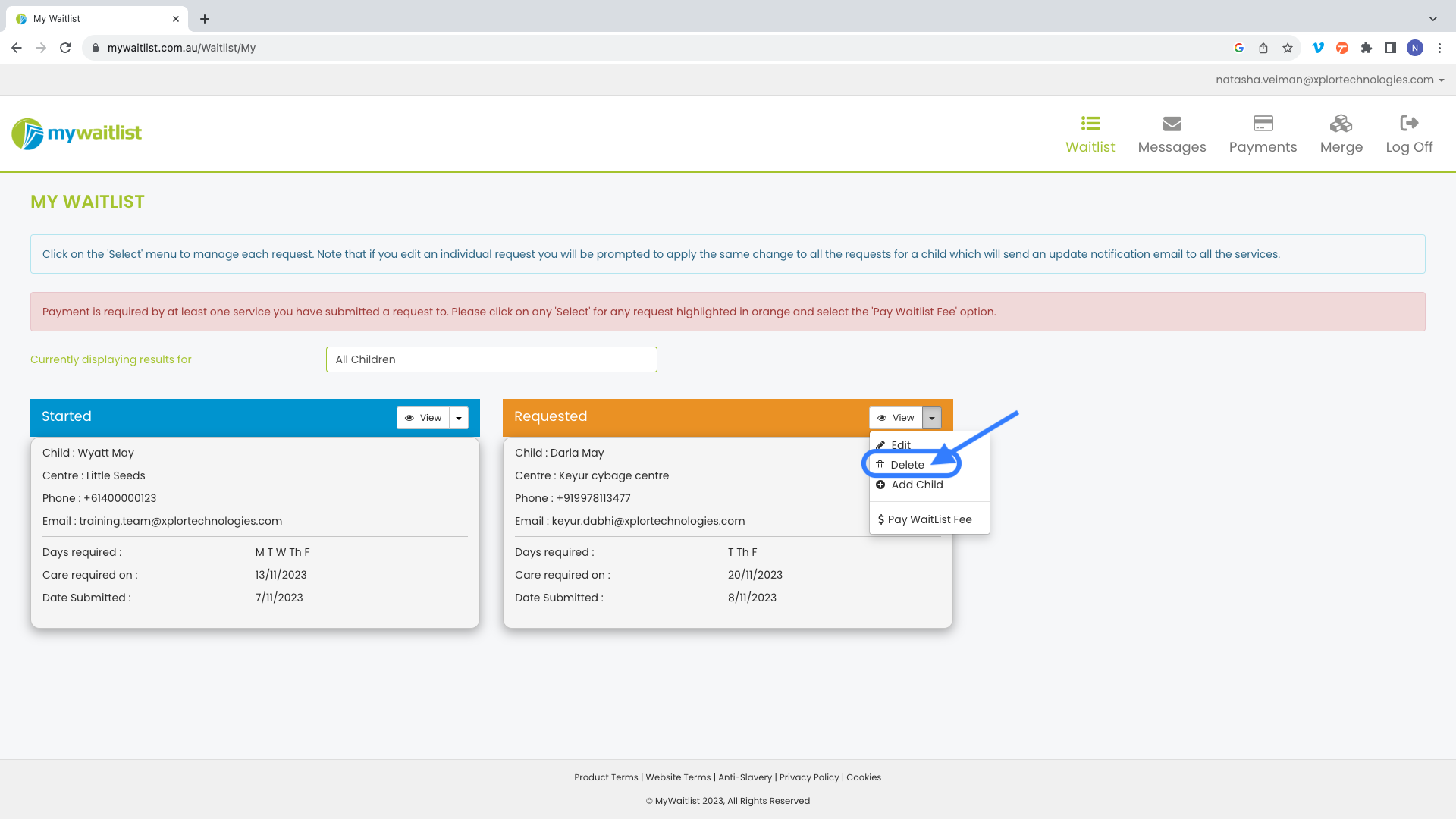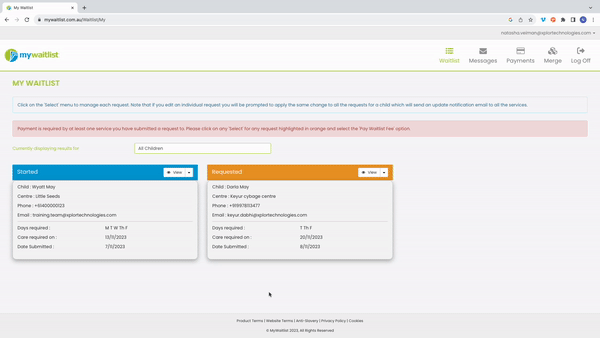 Please note: Once a record is deleted, it is not able to be reversed. Deleting the parent portal will also remove the record from the centre.
Add Child
When a waitlist application has been created for a child, the family may want to add siblings to the request also.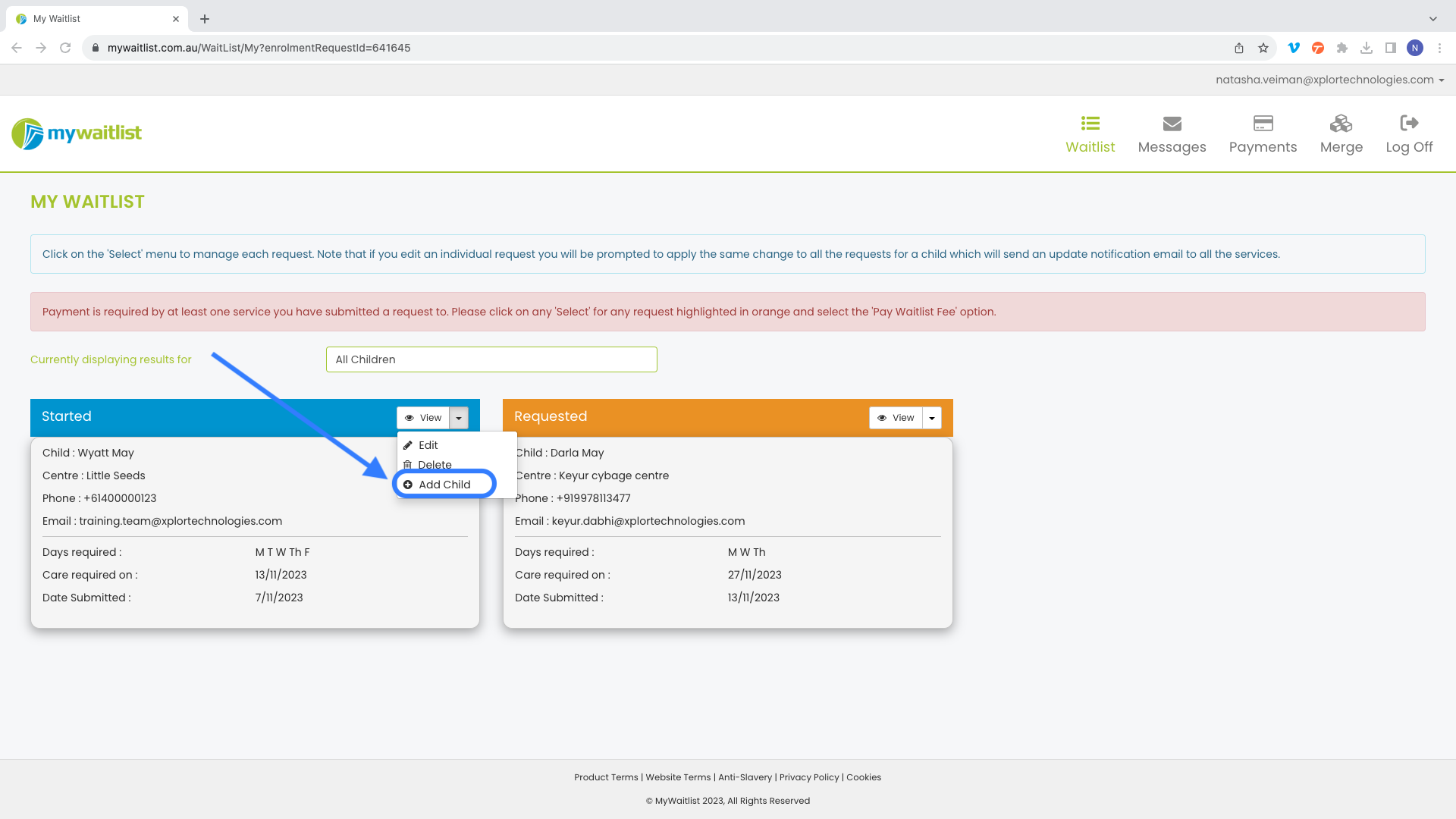 1. By navigating to the dropdown box on the centre application, families will select + Add Child
2. Once in this screen, families will complete the following pages: