As an administrator, you may wish to edit the waitlist details on behalf of a parent. To do so, navigate to the child's waitlist summary page. For information on searching your waitlist click here.
Select the pencil button next to the child's information on their Waitlist Summary Page.

2. Make any changes you require and click on "Update" at the bottom of the page.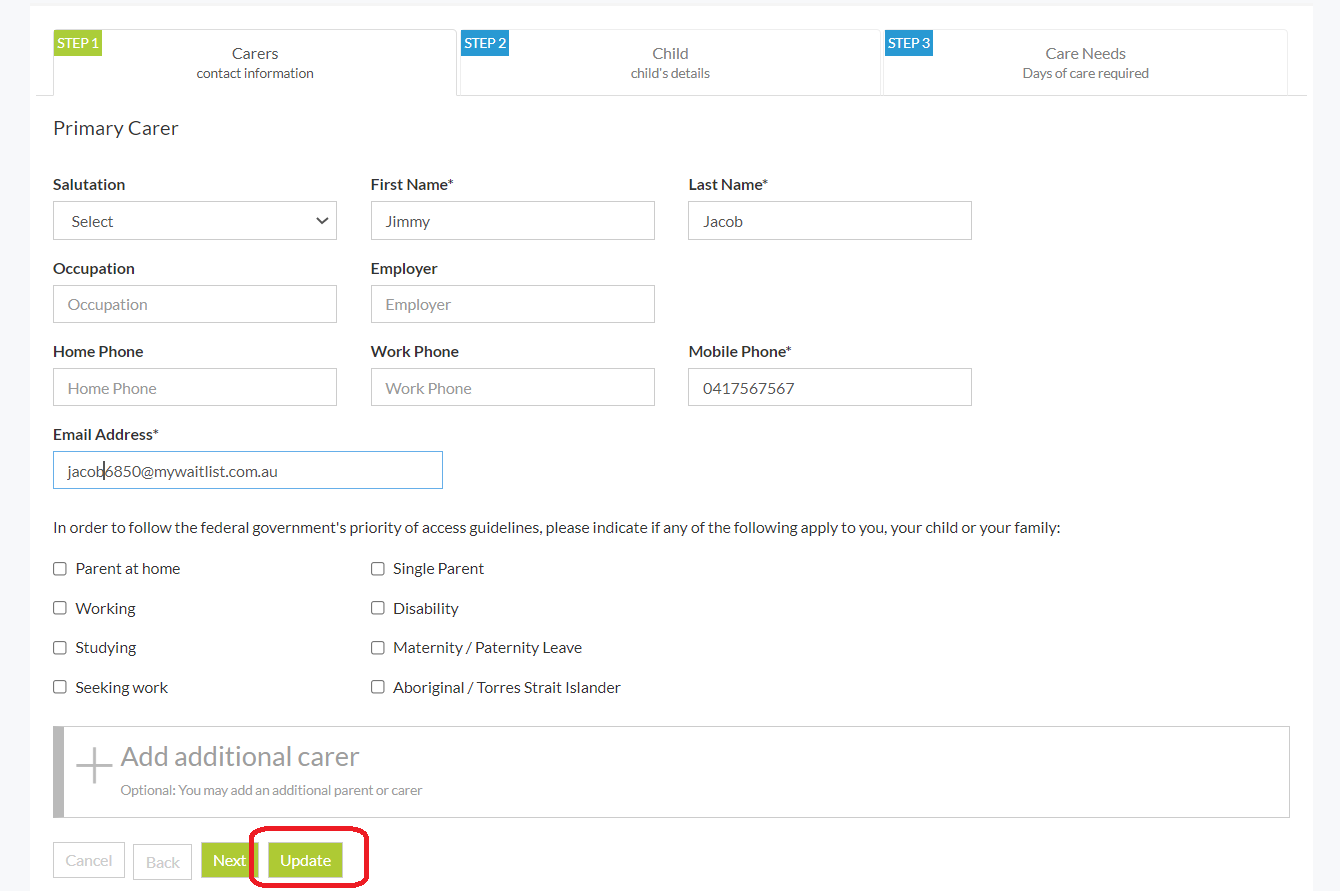 Each waitlist has three components that an admin or parent is able to edit.
Carer's Contact Information
Child Details
Care Needs