1. View the waitlist you wish to copy across. Click the 'Copy Child' option from the action menu in the top right-hand corner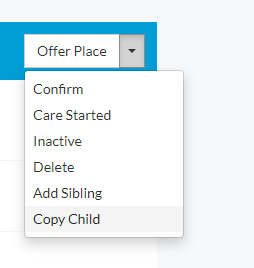 2. A pop-up menu will appear with the child's waitlist information. Choose the new centre you wish to copy the child over to.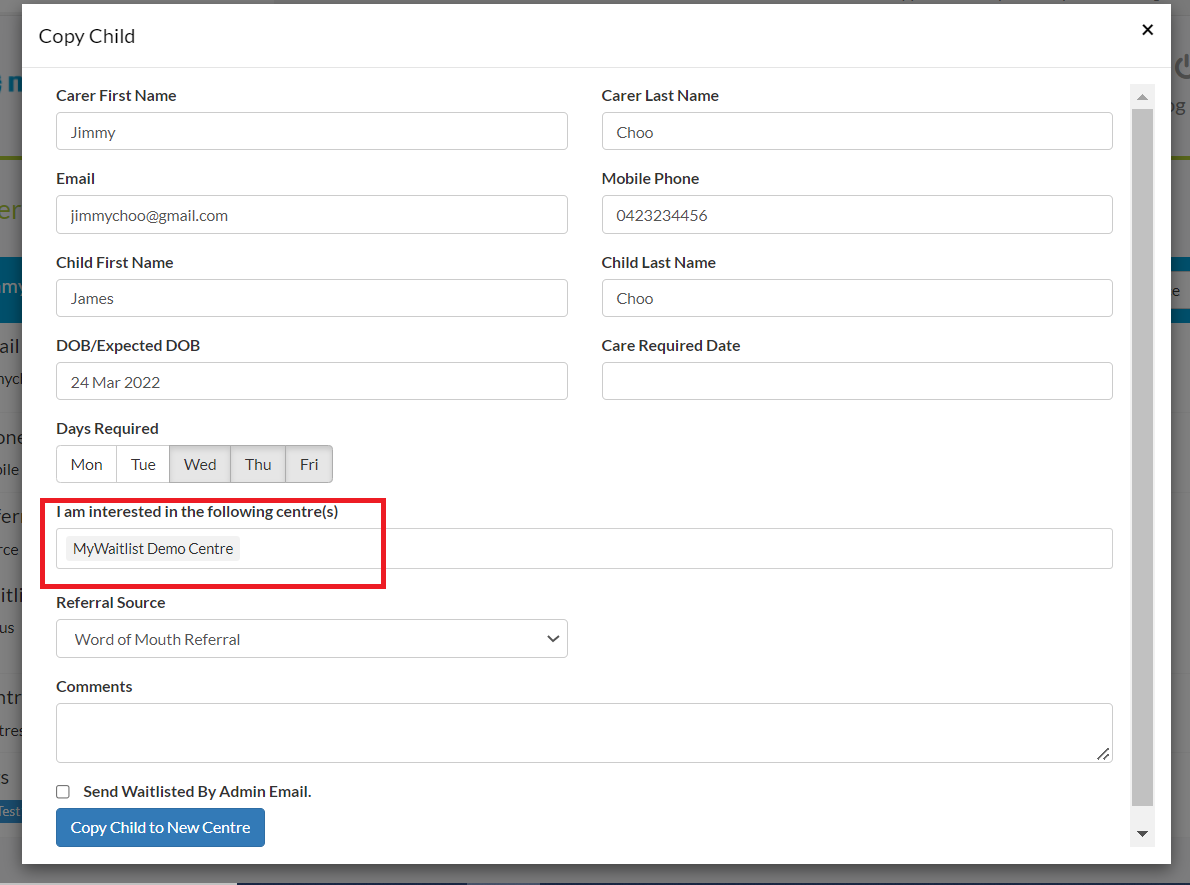 3. You may like to notify the family of their waitlist being added to the new service. To do so, tick the checkbox next to the label, 'Send Waitlist By Admin Email'.
4. When happy with the details, complete your submission by clicking the button 'Copy Child to New Centre'.
Your family will now see their added waitlist request in their parent portal.