For leads that are deemed as lost opportunities, you can expire them and send them to an archived list. Expired leads are hidden from your main leads grid so that you can better focus on your current opportunities.
How to Expire a Lead
Locate your lead in the Leads grid
Click on the action buttons next to your lead's entry on the left-hand side. Click the drop-down menu and select 'Mark as Expired'

A message will appear prompting you to re-confirm your action. Click the 'Expire' button.

You will notice your lead is now highlighted red and will soon disappear from view for archiving. To view your expired leads, see the next section.
Viewing Expired Leads
Click on 'Leads' in the header menu
Above the Leads grid, uncheck the box 'Hide Expired Leads'. Any expired leads will automatically appear and be highlighted red.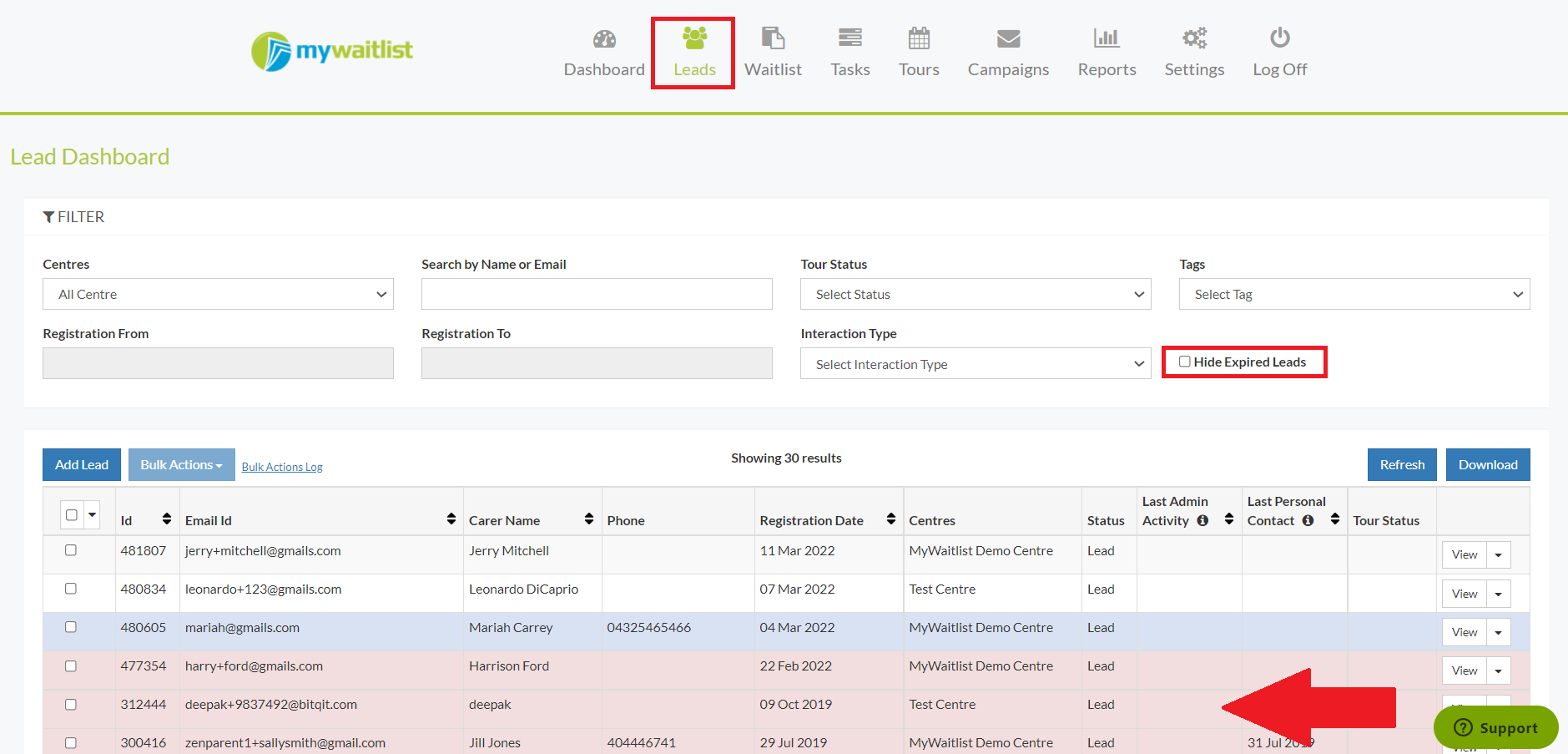 Set an Automatic Expiry Date for Leads
In your automation settings, you can set a time period for how long a lead stays active. The system will automatically expire the lead and send it to your 'Expired Leads' archive. By default, the duration of a lead is 30 days. After 30 days, it will expire. To re-configure your automation settings, see below:
Click on 'Settings' in the header menu
Select your centre by clicking the 'Edit' action button next to its listing
Click 'Automation Settings' on the left-hand sub-menu
Select your answer to the question 'How long will you give new leads to be added to the waitlist before expiring?', by using the drop-down menu. You have the option to choose 'Never' if you wish.