How to send a Bulk Email
1. Select the leads/waitlists you wish to send a bulk email to. You have the option to select a single contact, multiple contacts, all contacts on the page OR all contacts within your search results.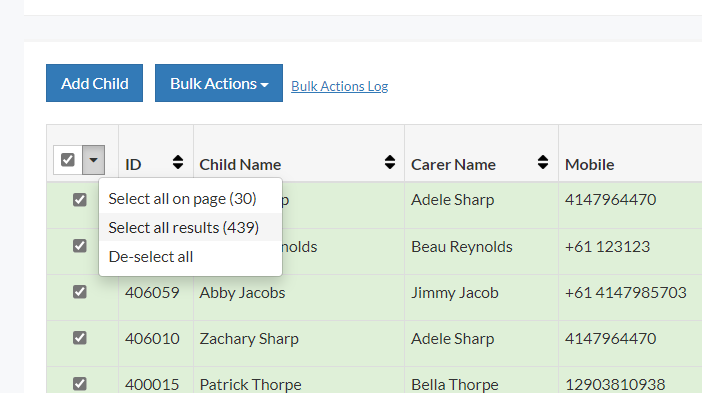 2. Choose the Bulk-Action 'Send Email' from the drop-down menu above the grid.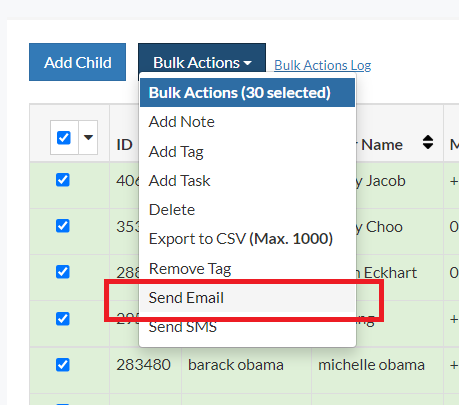 3. A pop-up window will appear providing you with a textbox to type your email. Use the placeholder menu to add in personalised information such as "Carer First Name" and to add your signature.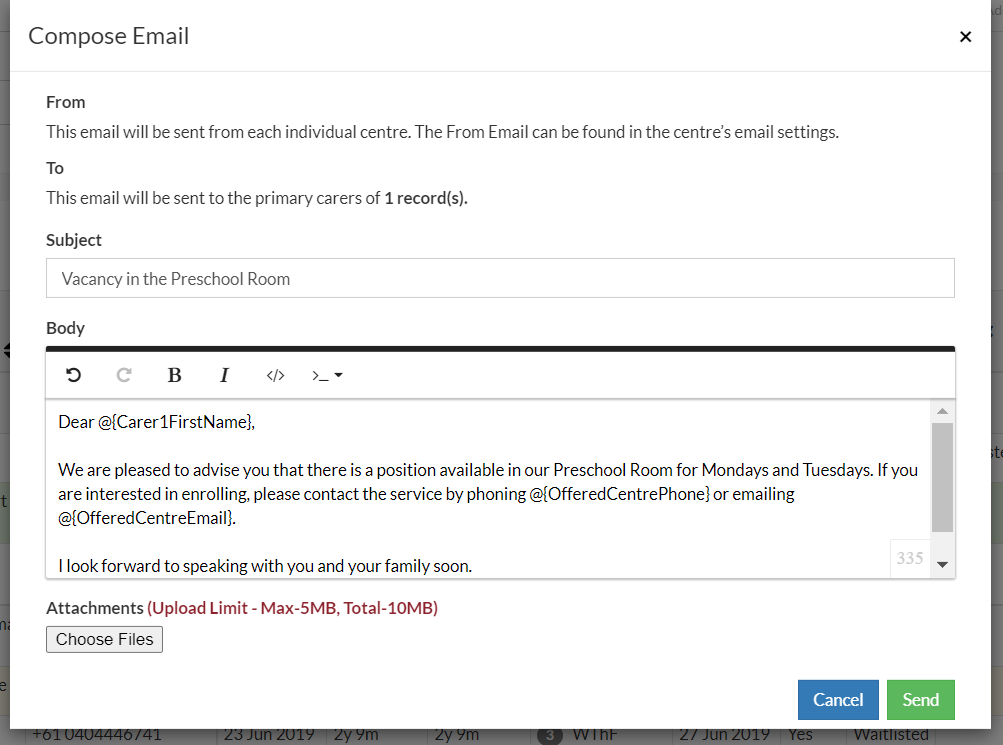 4. Click the 'Send' button when your email copy is complete. If successful, you will notice a green alert that states: "Your email has been sent successfully." .The pop-up window will then disappear.

If you refresh your page after a few minutes, the delivered email will appear as a new entry in the Interaction History grid against the Carer record.