What does the report show?
The Age Profile Report counts the number of waitlist applications by age ranges. It is summarised in a bar graph and can be sorted according to status. These age ranges are set at:
0-1 years
1-2 years
2-3 years
3-4 years
4-5 years
5+ years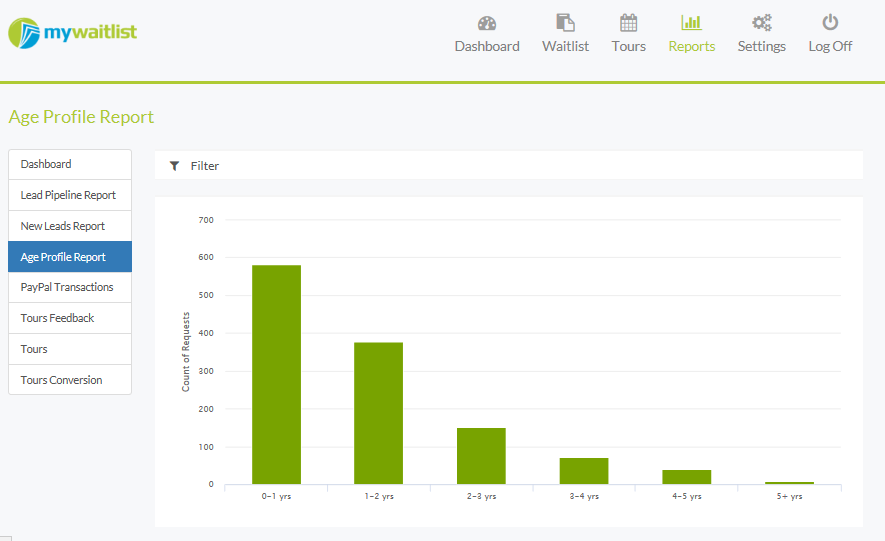 Use the filter function to narrow your criteria. See your account manager about setting up a Reporting Hierarchy. For  multi-service accounts and top-level users, you may like to view your waitlist information according to state, areas, regions etc.