You can add your own signature that will appear at the bottom of any of your email templates that you send from within MyWaitlist.
Select Settings from the header menu
Select Centre Profile menu on the left-hand sub menu
Scroll down the page and find the Signature field box and create your Signature.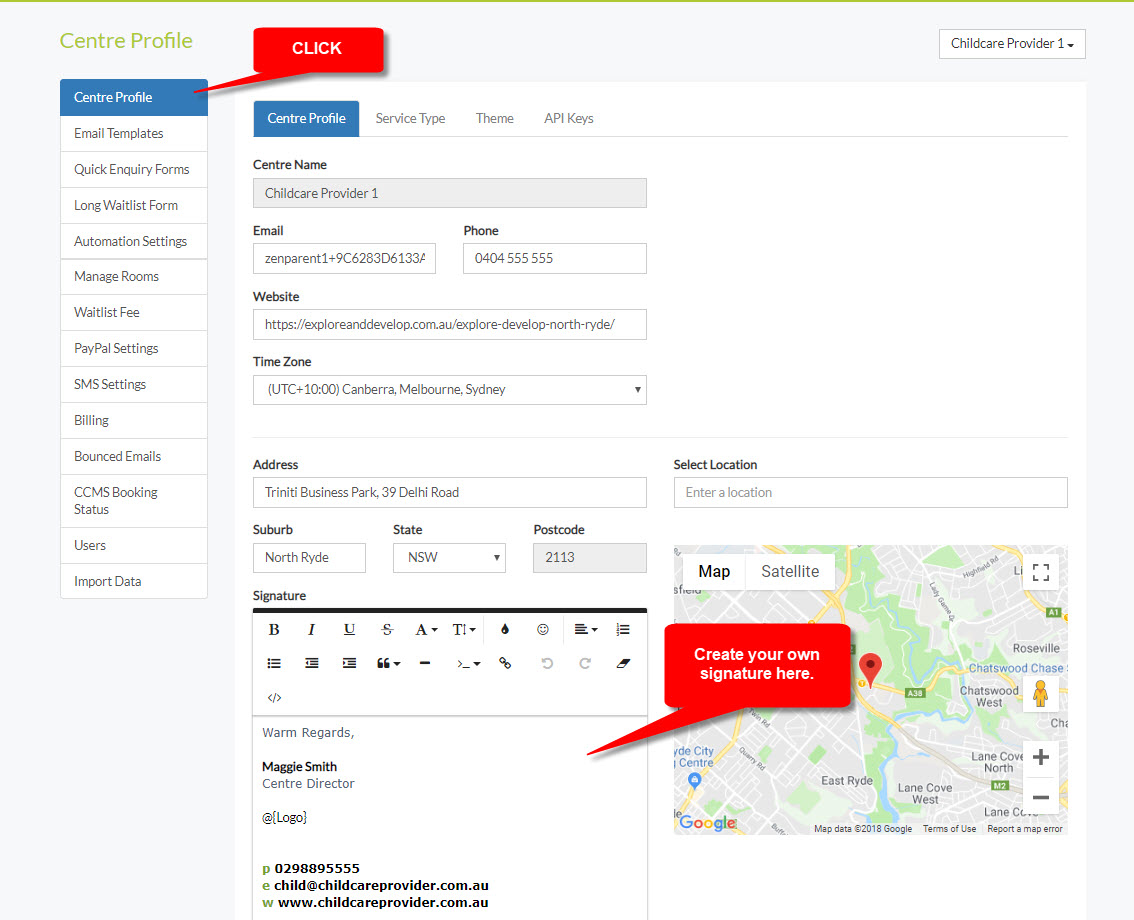 4. Ensure you insert your logo by using the placeholder button in the text editor menu.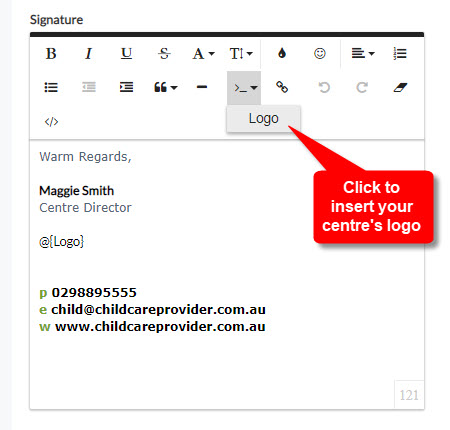 If you have not uploaded your logo to the system, please follow the instructions below.
Click Centre Profile and Click on "Theme"
Click upload and select your logo.